Helpdesk
Free
advice service

on Collective Action
Ask our team a question about any aspect of anti-corruption Collective Action and get free advice within 10 days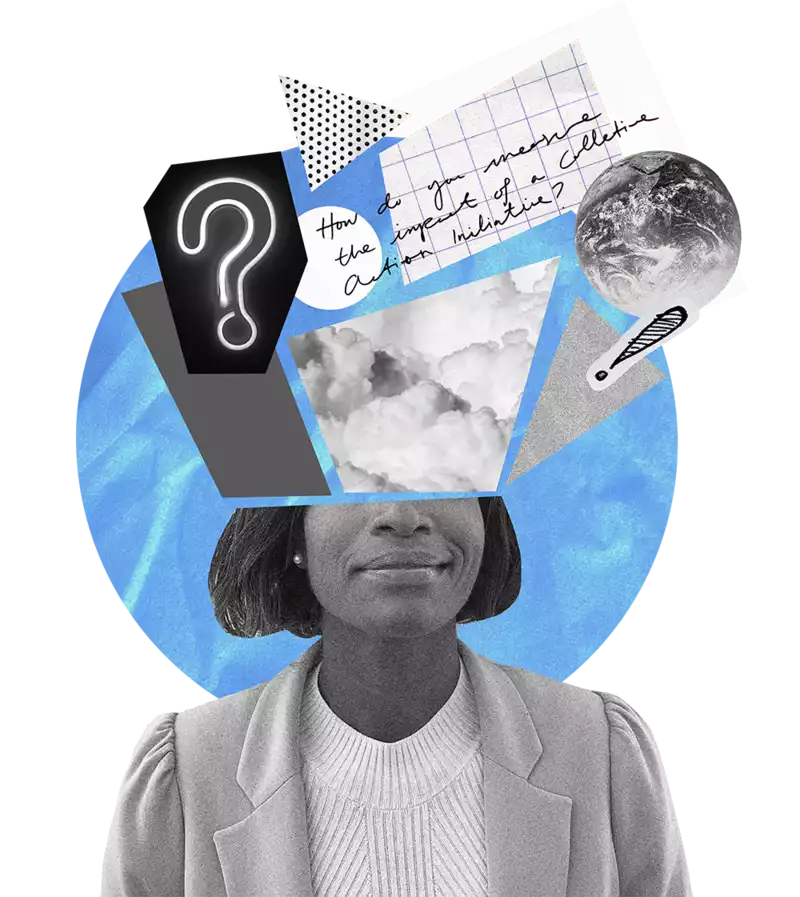 The Collective Action team at the Basel Institute on Governance provides a free advice service for anti-corruption practitioners and other professionals or government officials.
Ask anything you like about Collective Action or similar multi-stakeholder approaches to fight corruption and promote fair business. Our team will provide tailored guidance on eligible questions within 10 working days.
What would you like to ask? Simply type your question in the form below.
Helpdesk
Ask a question
I acknowledge that I have read and do hereby accept the Privacy Statement for the Collective Action B20 Hub. If I am accepting these Terms and Conditions on behalf on an organisation, I confirm that I have the authority to accept them on behalf of the organisation I represent.
Knowledge Hub
Previous questions and answers
Q&A
What are the best funding models for a Collective Action initiative?
Many Collective Action initiatives are kick-started by donor funding, but this is not a viable option for the long term. A combination of options will give you the most resilience, and may include some donor funding, membership fees or "pay as you go" models, and fees for extra services. If trust is present, and the Collective Action has clear deliverables that the stakeholders consider relevant and attainable, finding a sustainable funding model is something you can work on together with those stakeholders. It will always be easier if your initiative has strong incentives for members to join and stay engaged, and can demonstrate results.
Q&A
How do you measure the impact of a Collective Action initiative?
Measuring and reporting the impact of your work is crucial to demonstrating its value and keeping stakeholders engaged and on track. Beyond the basic stages of developing a monitoring and evaluation plan, a few points are relevant. First, transparency is crucial, to build trust and manage the expectations of both the donor and the engaged stakeholders. Second, it's important to collect stories and testimonials that illustrate your impact, not only statistics. Third, a Collective Action approach to gathering impact data through stakeholder discussions can strengthen buy-in from the members and help shape the conversation about where the initiative is going.
Q&A
Corruption in public procurement – how can Collective Action help?
Engaging all stakeholders in ensuring the integrity of public procurement processes increases their chances of success. Integrity Pacts and the High Level Reporting Mechanism are forms of Collective Action that bring governments, businesses and civil society together to improve public procurement. The first step is to map out the problems and the relevant stakeholders to engage.
Q&A
Can you share examples of teaching materials that cover the role of the private sector to address corruption and also more innovative approaches such as Collective Action?
Education and capacity-building are key components in the fight against corruption. Tailoring support and being responsive to the needs of different audiences is crucial in developing effective training materials on anti-corruption. Building capacity and raising awareness about Collective Action and the role of the private sector in the fight against corruption allows for a better and common understanding of how the public and private sector and civil society can better work together to uphold standards of business integrity and mitigate corruption risks.
Learn more about the Collective Action helpdesk
Who can use the helpdesk?
The free service is aimed at anyone engaged in, or interested in, Collective Action or a similar multi-stakeholder approach to fight corruption and promote fair business.
What kind of questions can I ask?
Questions should relate to any form of Collective Action or similar multi-stakeholder partnership that aims to solve corruption-related problems and/or improve standards of integrity in a particular region or sector.
There are no silly questions! The approach is evolving fast and we are all learning together.
You can submit as many questions as you like.
When will I get an answer?
We will try to respond to eligible queries within 10 working days. We may reply earlier than that requesting more information if necessary.
Who receives my question and responds to it?
A member of the Basel Institute's Collective Action team will respond to you with practical, independent guidance on Collective Action to promote fair competition and tackle corruption risks.
Our team has dozens of years of experience in bringing the private sector together with other stakeholders to fight common challenges arising from corruption or unfair business practices. We also develop and maintain the B20 Collective Action Hub, a global resource centre on anti-corruption Collective Action. So you are in good hands.
Can I see what other people ask?
Yes. We publish anonymised versions of common and/or interesting questions and answers, in order to help others in a similar situation. You can see previous anonymised/generalised questions and answers below.
What do you do with the information I send you?
We require your email address and some basic information about your organisation and work context in order to properly respond to your question. We do not use it for any other purpose.
Your privacy is important to us. We abide by all applicable data protection regulations and will never provide your data to any third party for any purpose.