Human rights
Synergies in
human rights

and anti-corruption compliance
Connecting anti-corruption compliance programmes with efforts to address business human rights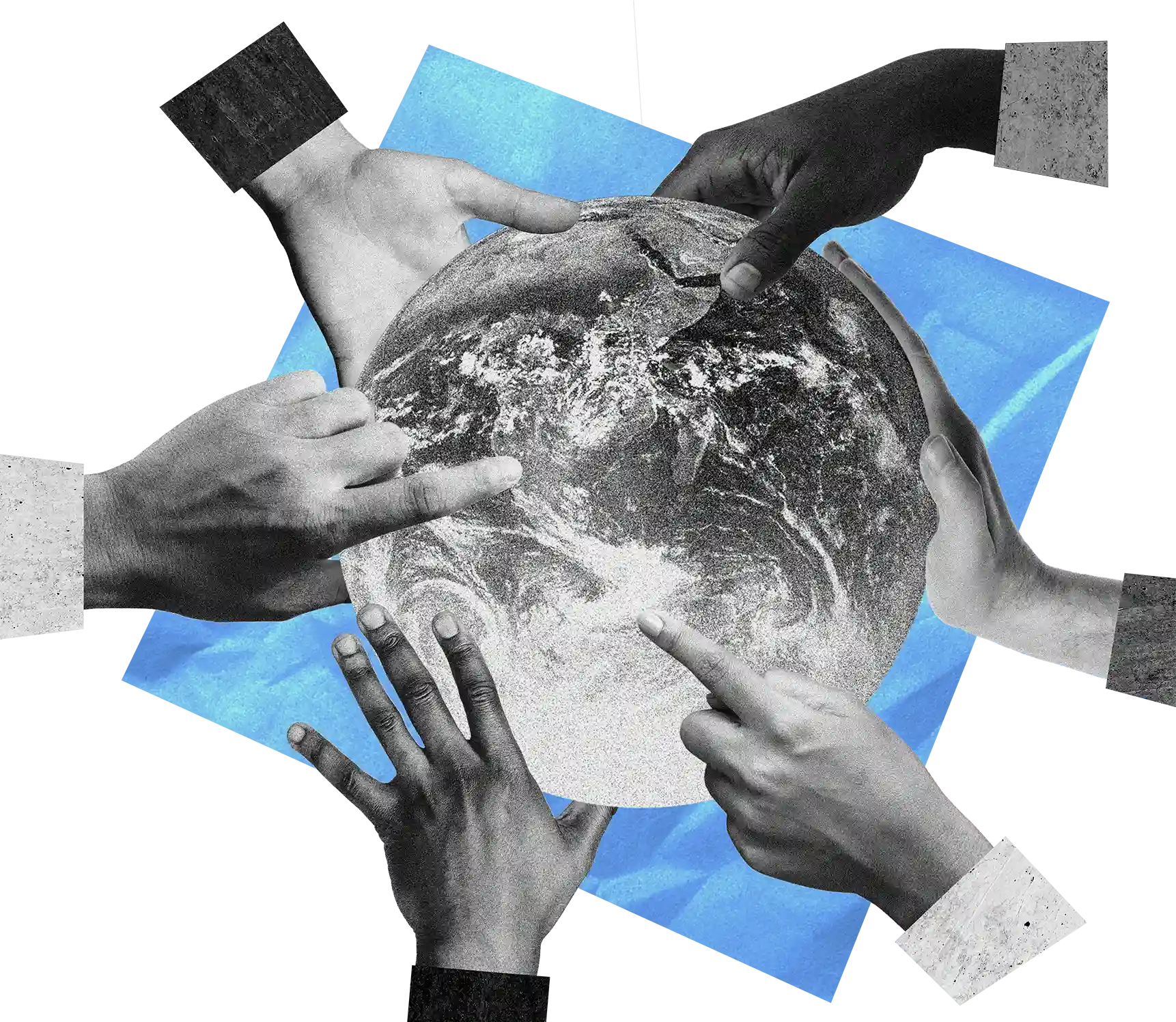 Companies invest significant resources in anti-corruption compliance programmes, as well as in separate programmes to address human rights obligations. They may be overlooking potential synergies between these two areas.
Many believe that connecting anti-corruption compliance programmes with efforts to address business human rights, when reasonable and feasible, will contribute to the effectiveness and cost efficiencies of both areas.
The project
At the Basel Institute, we are employing the Collective Action methodology to assist companies in leveraging synergies between compliance and risk management systems that address both business human rights and corruption/bribery.
As a leader in the field of anti-corruption Collective Action involving the private sector, we have decades of experience in working with companies to develop best practices and standards that level the playing field in anti-corruption compliance and fair competition.
In this project we are:
Directly engaging with companies to establish a Collective Action methodology
Working with specialist organisations that address business human rights issues
Many thanks to the Siemens Integrity Initiative for supporting this novel Collective Action project.
In practice
During a series of private-sector roundtables, we will jointly explore how companies are conducting human rights and corruption risk assessments, and whether they are already collaborating and combining their approaches. Conducted under the Chatham House Rule, the sessions will include benchmarking exercises and the chance to share experiences discuss opportunities, risks and methodologies relating to human rights and anti-corruption risk assessments.
We will then facilitate and guide the co-development of a set of good practices in human rights and corruption risk management within a compliance programme.
There is great potential for a successful Collective Action initiative to develop further products, such as impact indicators, policies and other guidance documents for specific contexts.
If you are interested or would like to make a suggestion, please contact our team.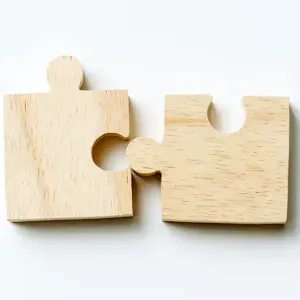 View article
Connecting the anti-corruption and human rights agendas: challenges and opportunities for Collective Action
Related publications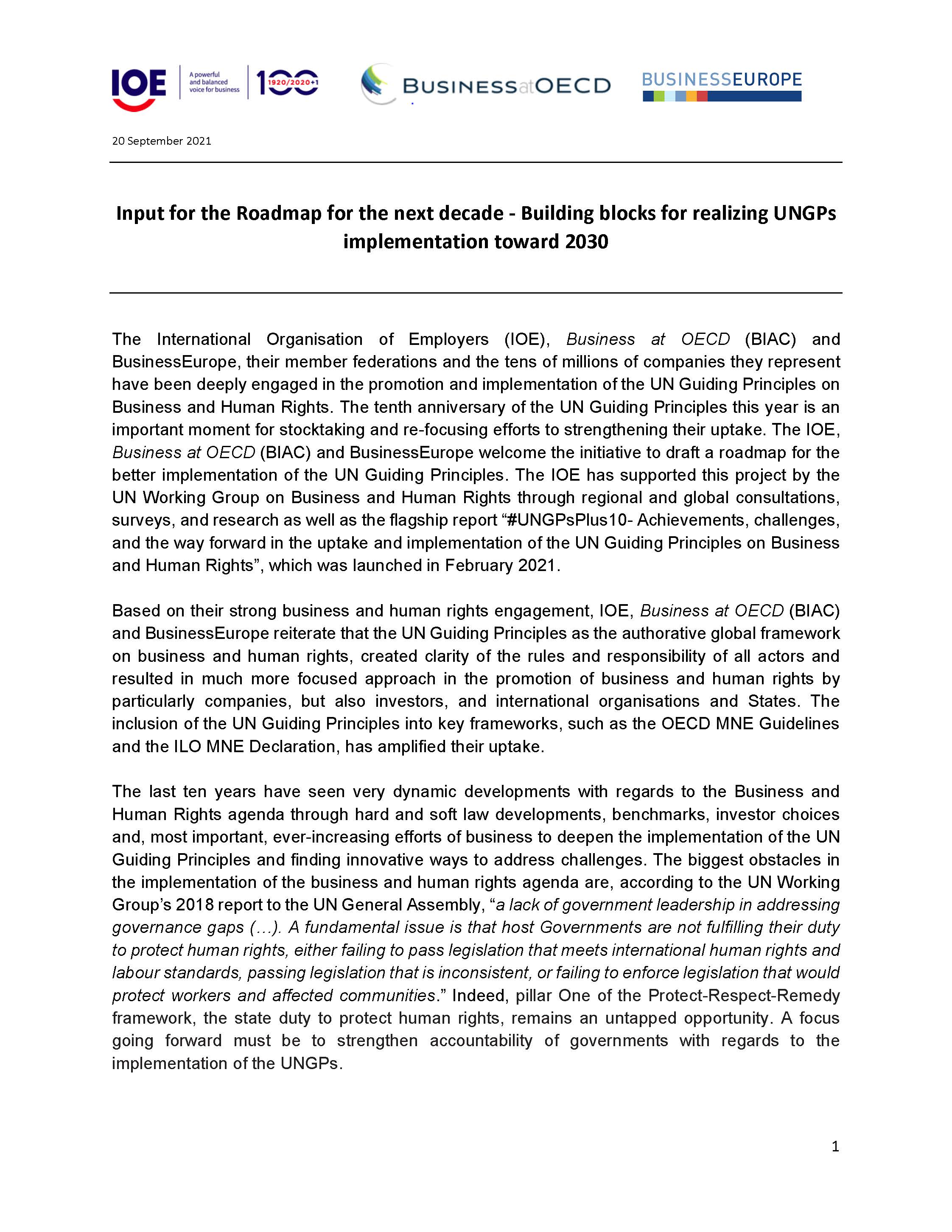 Report
Input for the Roadmap for the next decade - Building blocks for realizing UNGPs implementation toward 2030
2021 | Institute of Employers (IOE), Business at OECD (BIAC), BusinessEurope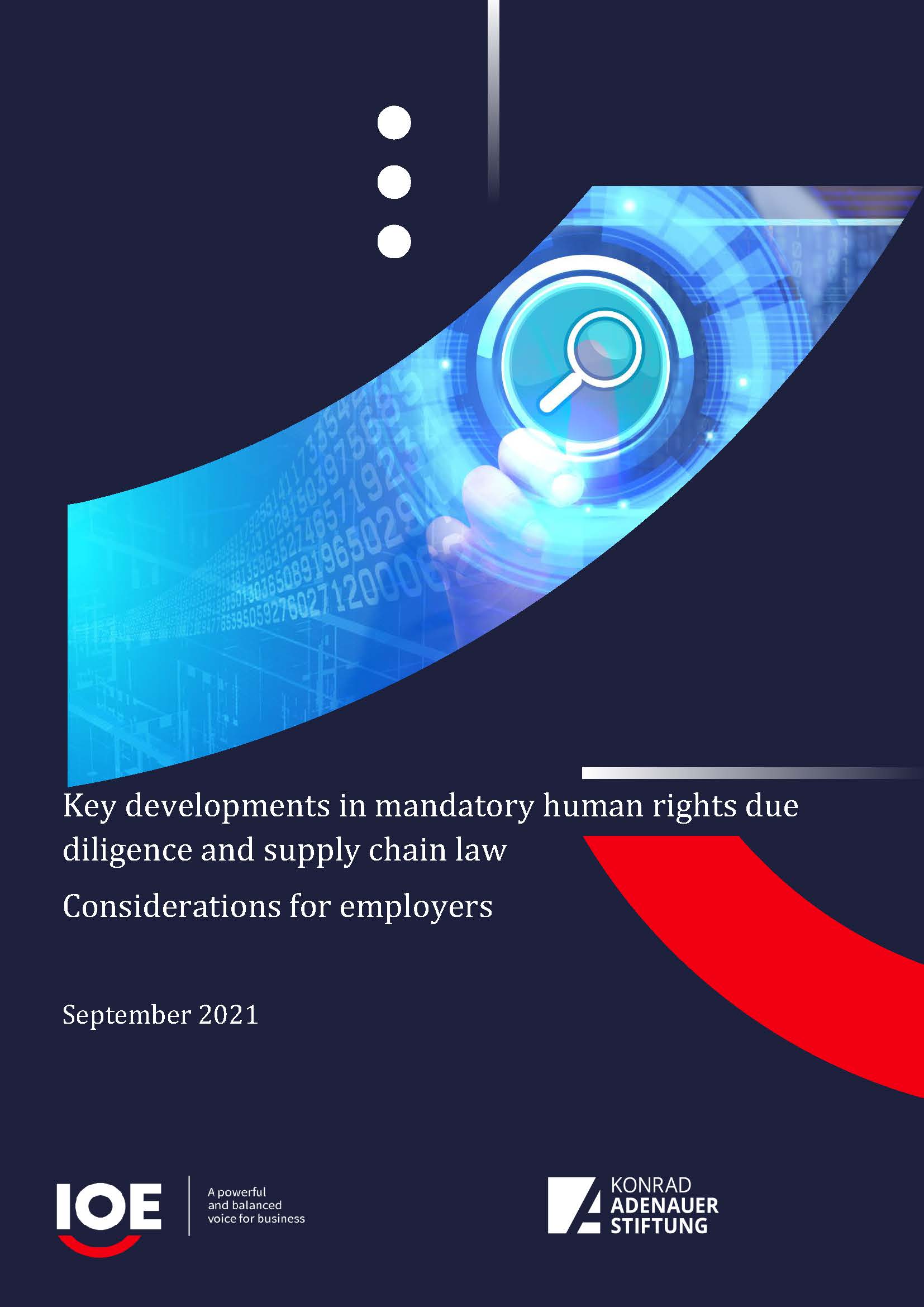 Report
Key developments in mandatory human rights due diligence and supply chain law: Considerations for employers
2021 | International Organisation of Employers (IoE), Konrad Adenauer Stiftung (KAS)
anti-corruption compliance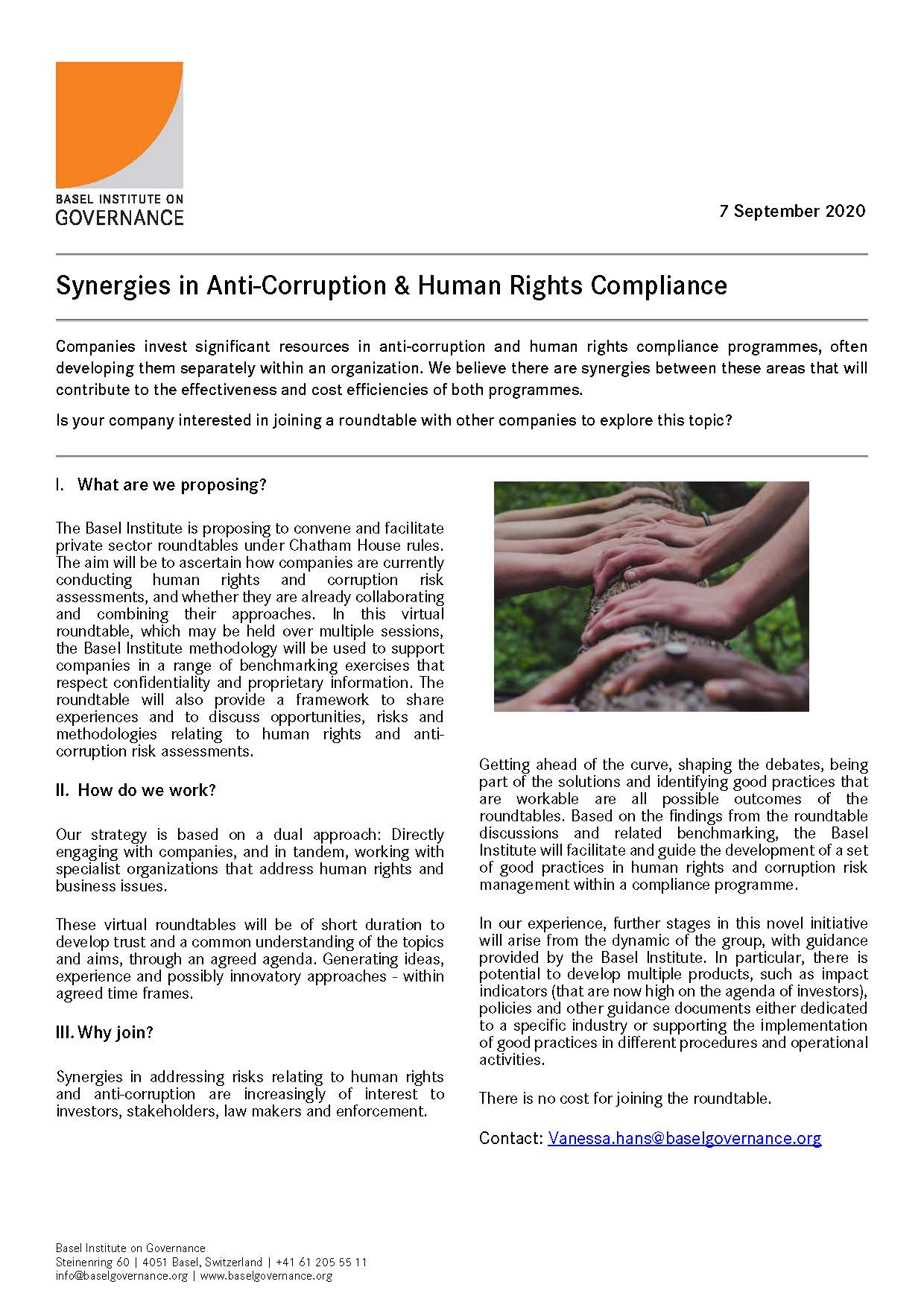 Flyer
Flyer: Synergies in Anti-Corruption & Human Rights Compliance
2020 | Basel Institute on Governance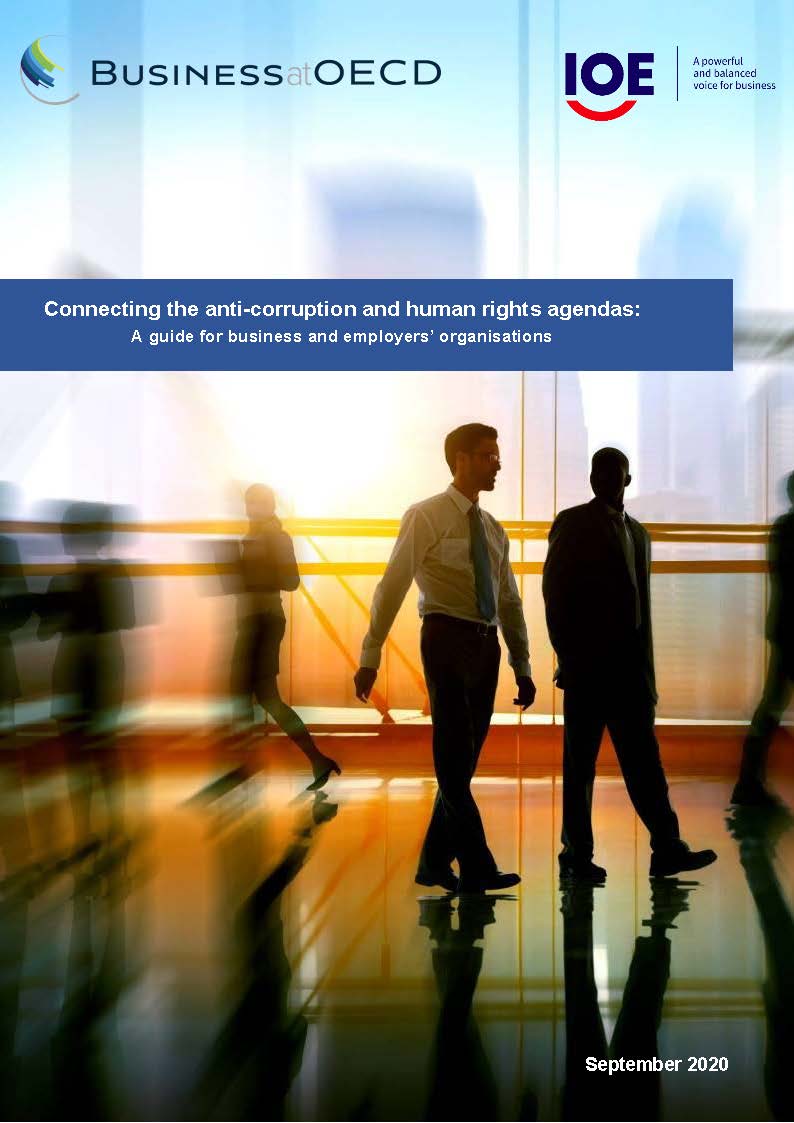 Guidelines, Report
Connecting the anti-corruption and human rights agendas: A guide for business and employers' organisations
2020 | Business at OECD (BIAC); International Organisation of Employers (IOE)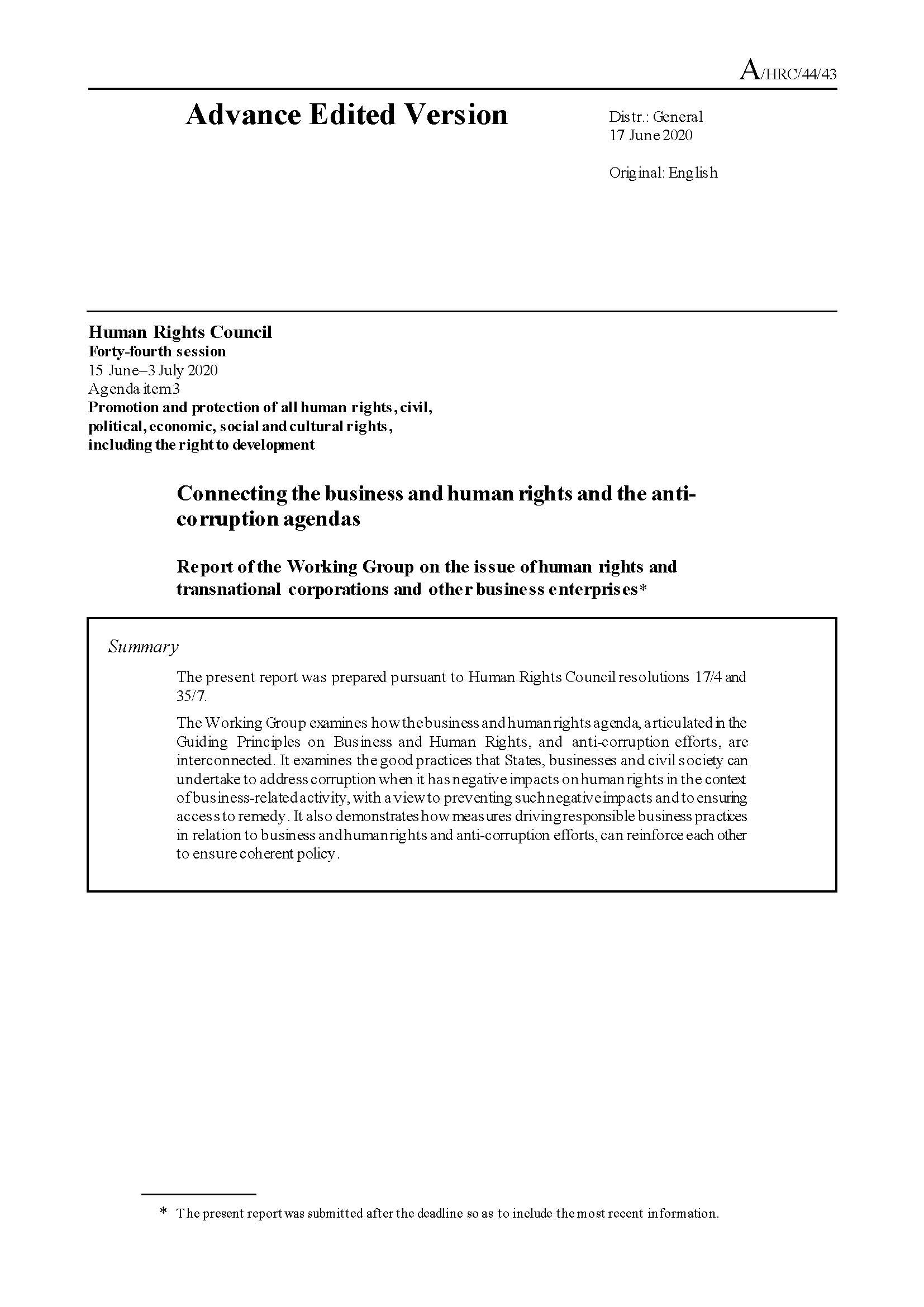 Report
UNHRC Working Group Report: Connecting the business and human rights and the anti-corruption agendas
2020 | UN Human Rights Council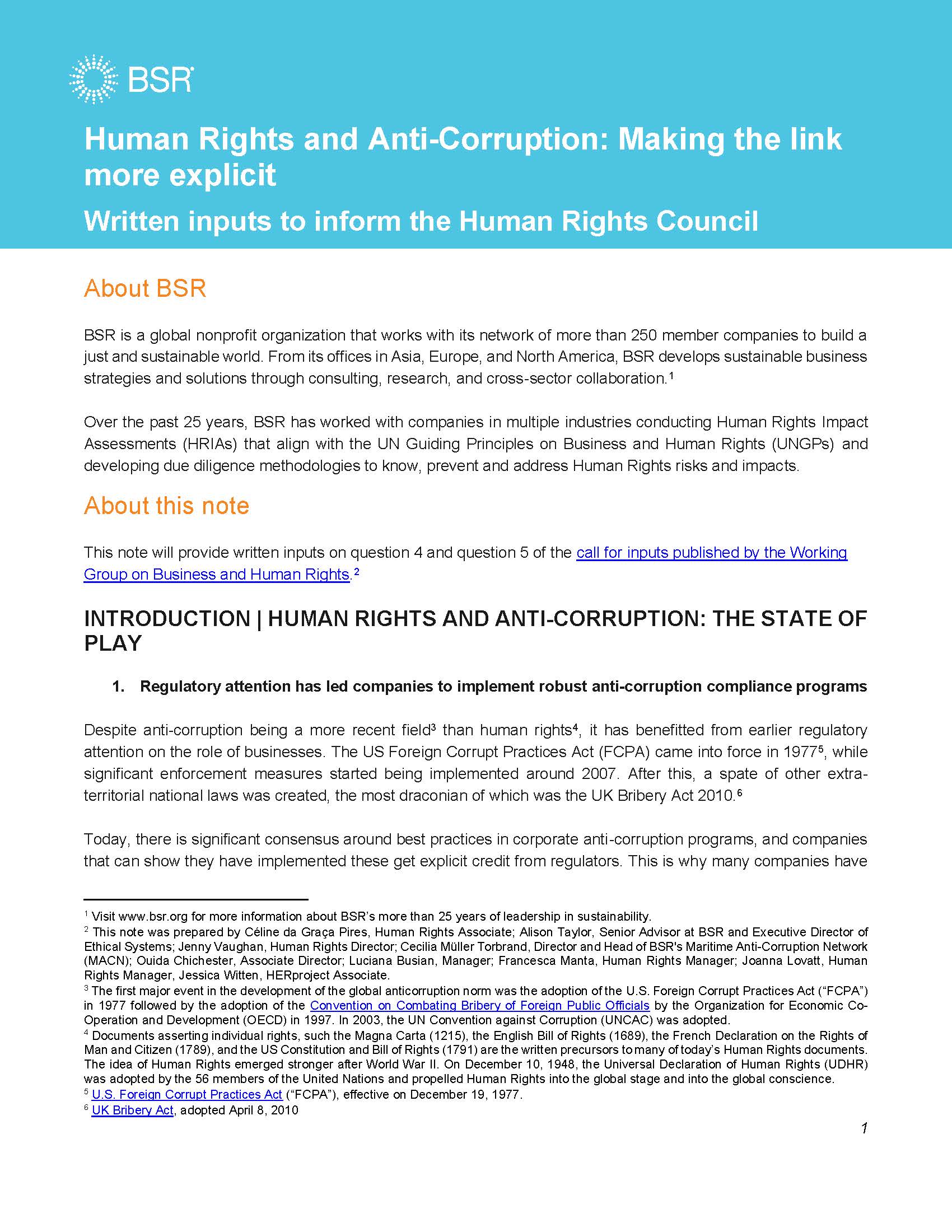 Report
Human Rights and Anti-Corruption: Making the link more explicit
2020 | BSR