This guidance seeks to capture and explore the innovative approaches that African governments have developed to address the demand and supply sides of corruption more effectively and sustainably. It is designed to help government institutions, in particular national anti-corruption agencies, engage with the private sector more effectively to prevent corruption.
The document highlights good practices identified through interviews, desk research and a 2021 Southern African Development Community (SADC) training on "Emerging anti-corruption issues and private-sector engagement for SADC anti-corruption agencies".
Africa offers many examples of innovative, unique and context-sensitive approaches to engage the private sector in anti-corruption efforts. Ghana's National Anti-Corruption Action Plan, for instance, offers an award scheme and is looking into providing tax benefits to companies that enforce anti-corruption measures and demonstrate leadership in the fight against corruption. Other agencies and governments in the region, such as Morocco, are currently discussing implementing a reward system for compliant companies that can be considered when companies bid for public tenders.
These examples demonstrate how African governments proactively seek to tackle corruption and collaborate with the private sector.
From the initiatives captured, three common strategic approaches can be identified to underpin effective and impactful engagement:
Raising awareness, guiding and working with the private sector to more effectively address corruption risks.
Identifying and providing incentives to companies investing in their compliance programmes.
Demonstrating leadership by actively participating in Collective Action and public-private partnerships.
This document is a follow-up of a practical global guide published in July 2022 and was produced with the support of the Siemens Integrity Initiative.
It is freely shareable under a Creative Commons CC BY-NC-ND 4.0 licence. Please credit the Basel Institute on Governance.
Author
s
Scarlet Wannenwetsch
Liza Young
Countries
Democratic Republic of Congo
Document
Related publications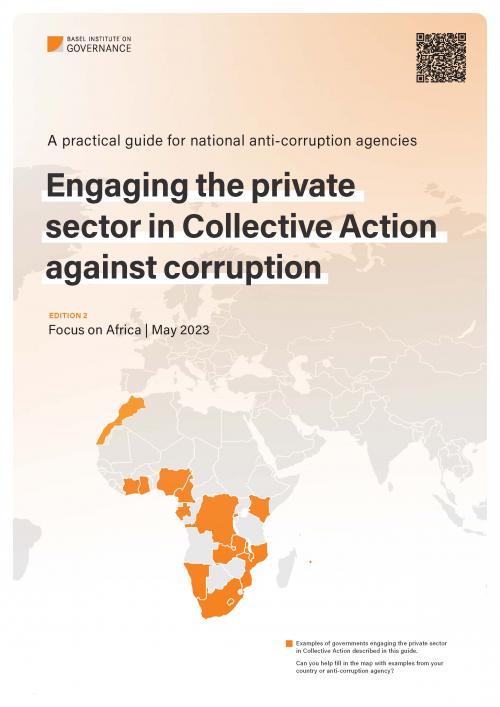 Guidelines, Report
Engaging the private sector in Collective Action against corruption: A practical guide for anti-corruption agencies in Africa
2023 | Basel Institute on Governance
Scarlet Wannenwetsch, Liza Young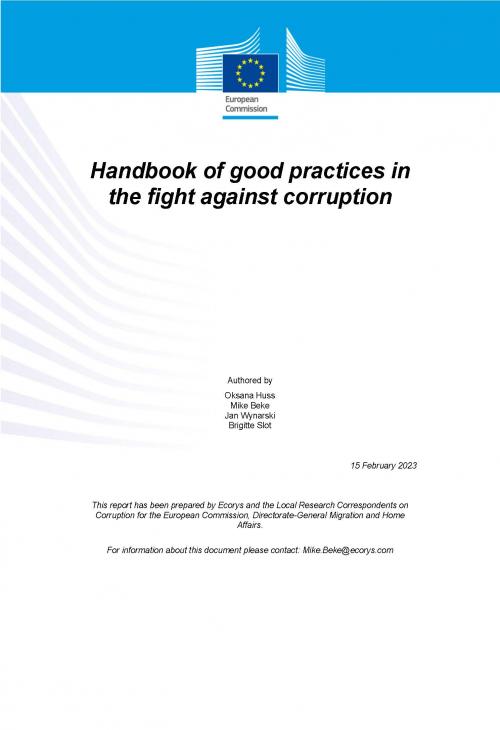 Guidelines
Handbook of good practices in the fight against corruption
2023 | European Commission, Directorate-General for Migration and Home Affairs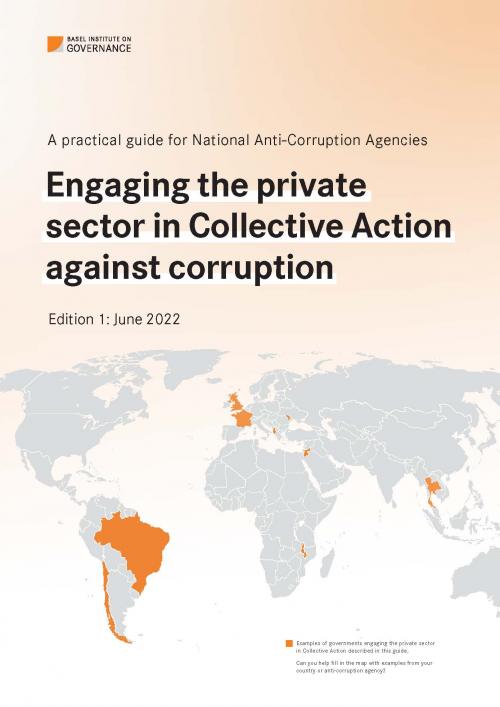 Guidelines
Engaging the private sector in Collective Action against corruption
2022 | Basel Institute on Governance
Scarlet Wannenwetsch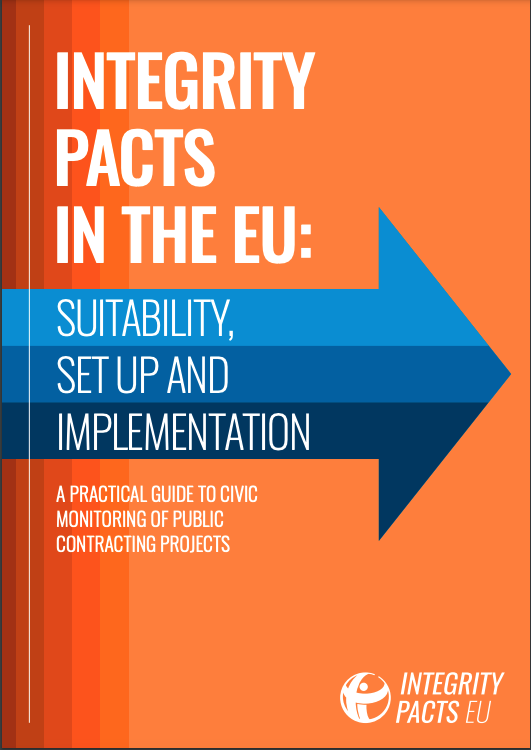 Guidelines
Integrity pacts in the EU: Suitability, set up, and implementation
2022 | Transparency International
Rafael García Aceves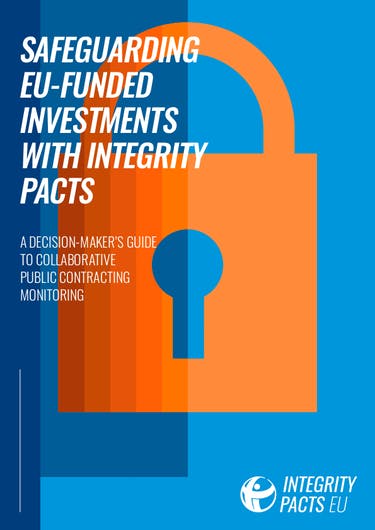 Guidelines, Report
Safeguarding EU-funded investments with Integrity Pacts: a decision-maker's guide to collaborative public contracting
2021 | Transparency International
Rafael García Aceves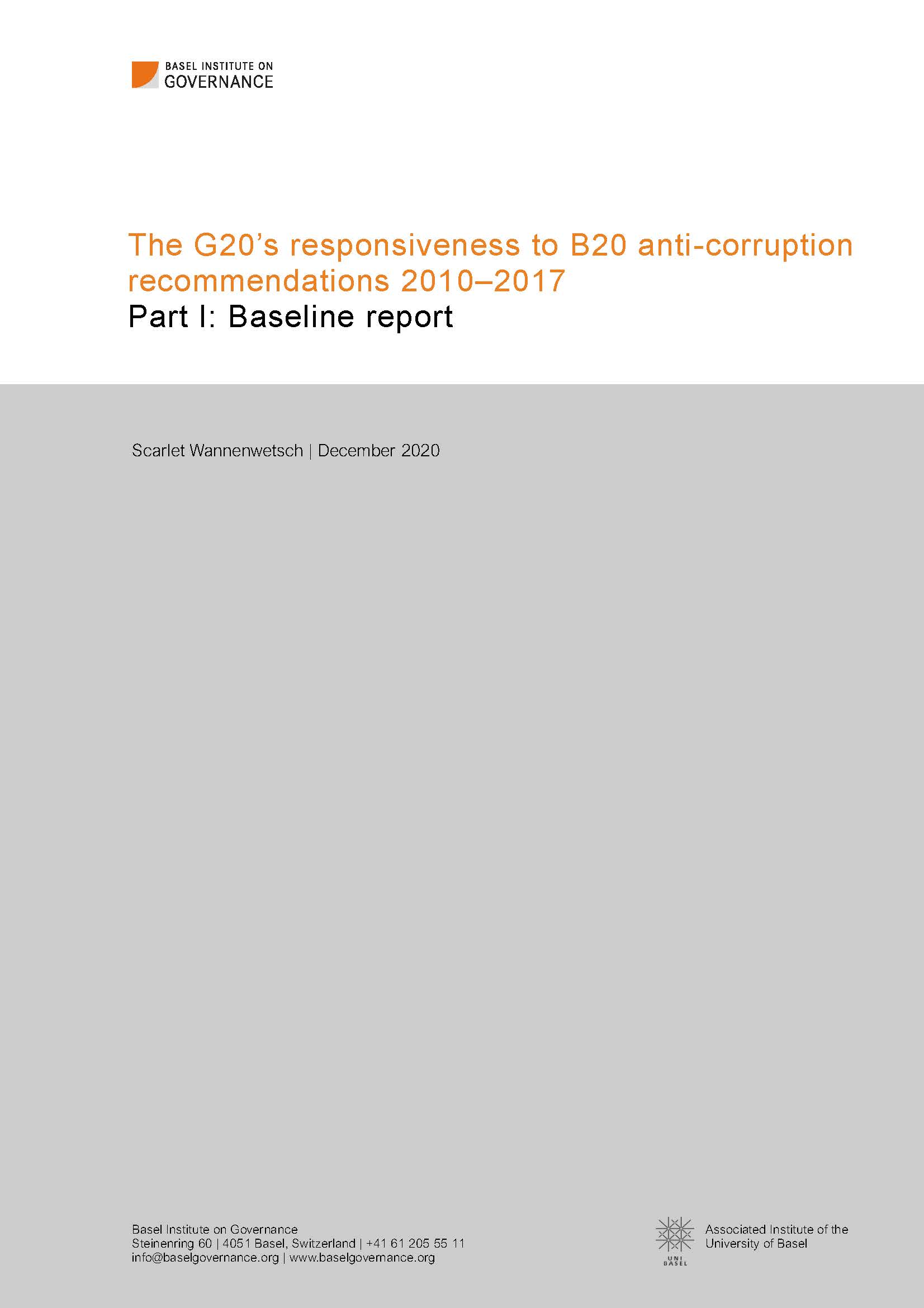 Article, Commissioned study, Report
The G20's responsiveness to B20 anti-corruption recommendations 2010–2017. Part I: Baseline report
2020 | Basel Institute on Governance
Scarlet Wannenwetsch
anti-corruption standards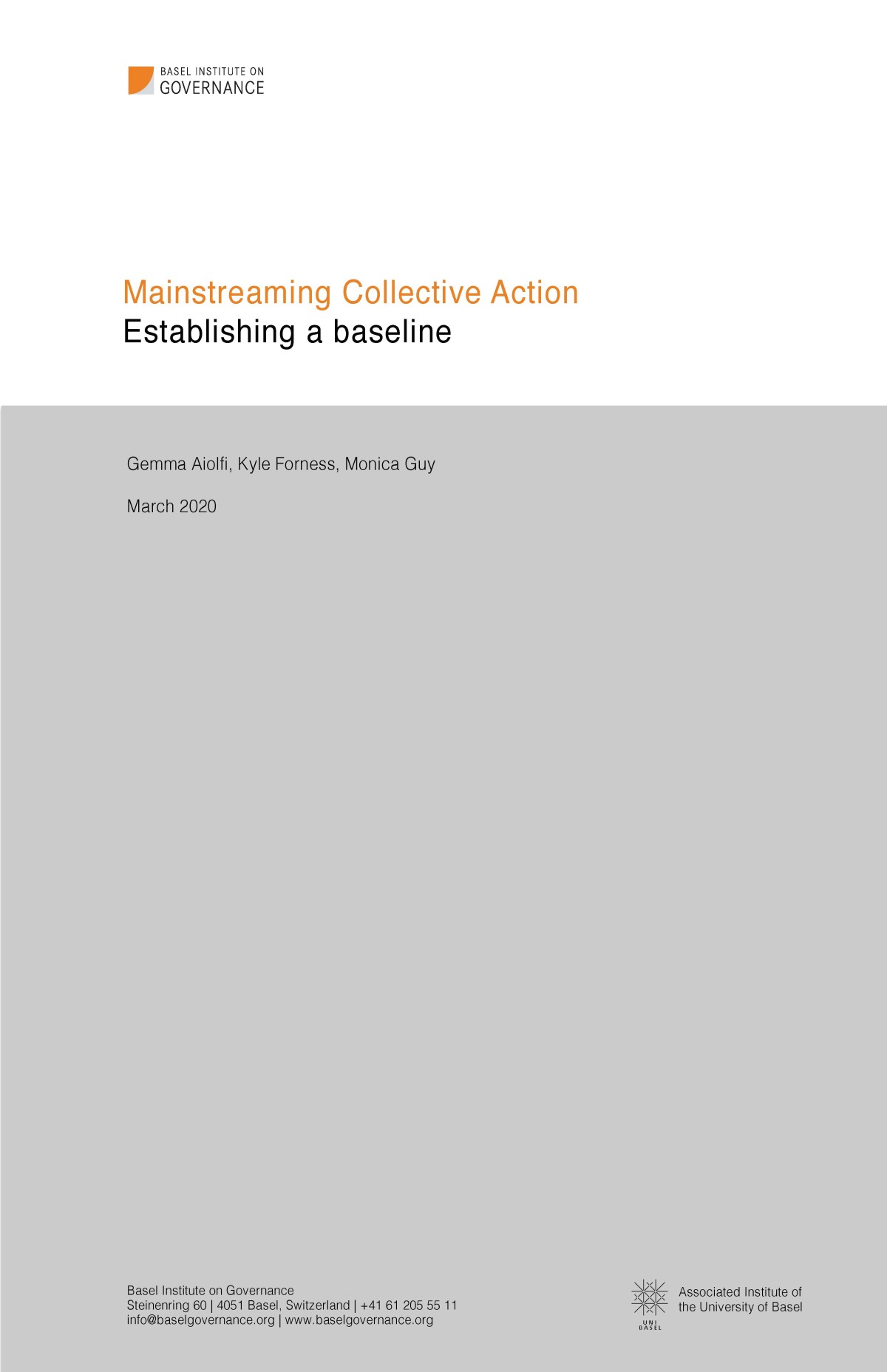 Report
Mainstreaming Collective Action: Establishing a baseline
2020 | Basel Institute on Governance
Gemma Aiolfi, Kyle Forness, Monica Guy
anti-corruption compliance
anti-corruption strategies
anti-corruption standards
advocacy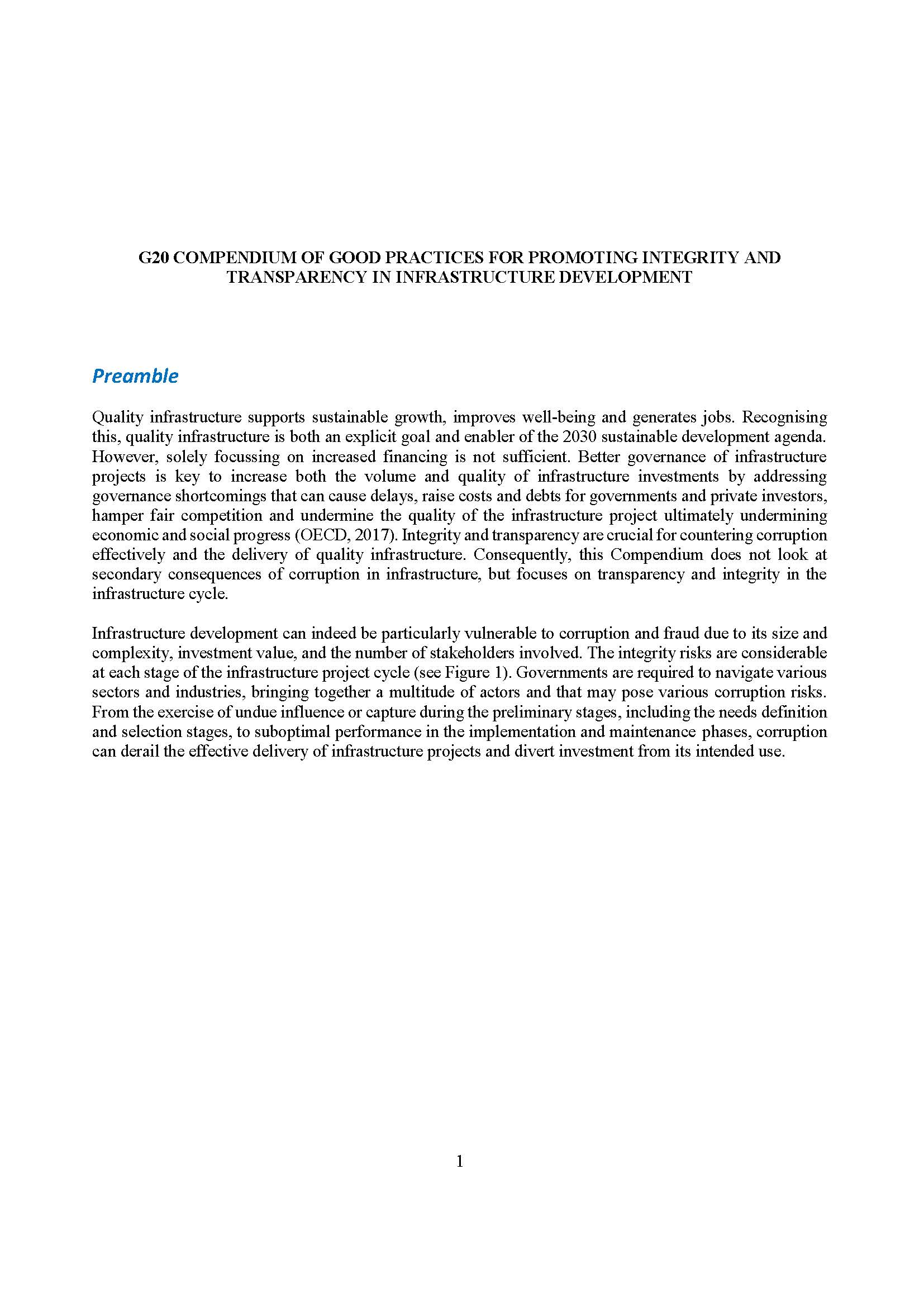 Guidelines
G20 Compendium of Good Practices for Promoting Integrity and Transparency in Infrastructure Development
2019 | G20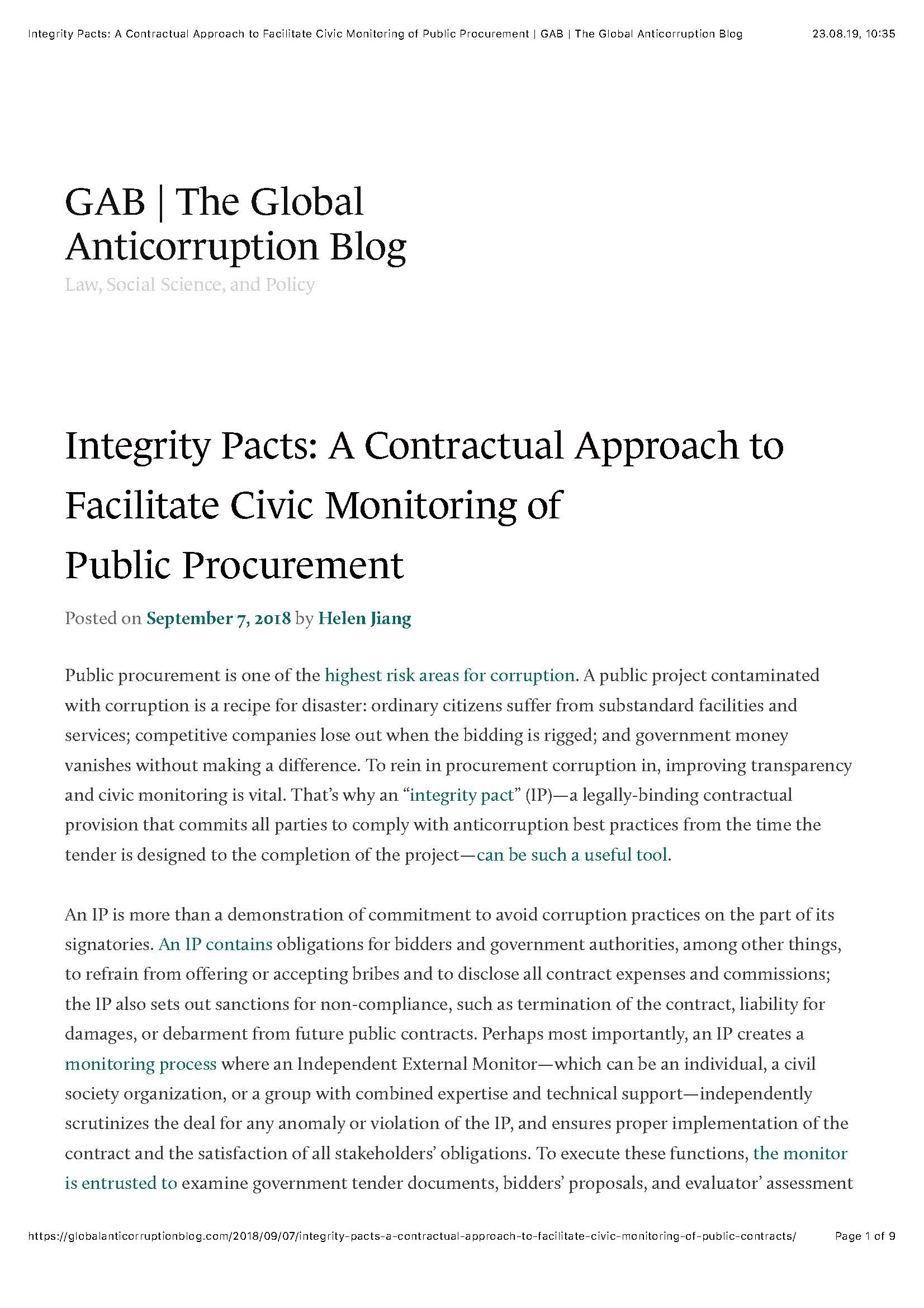 Article
Integrity Pacts: A Contractual Approach to Facilitate Civic Monitoring of Public Procurement
2018 | The Global Anticorruption Blog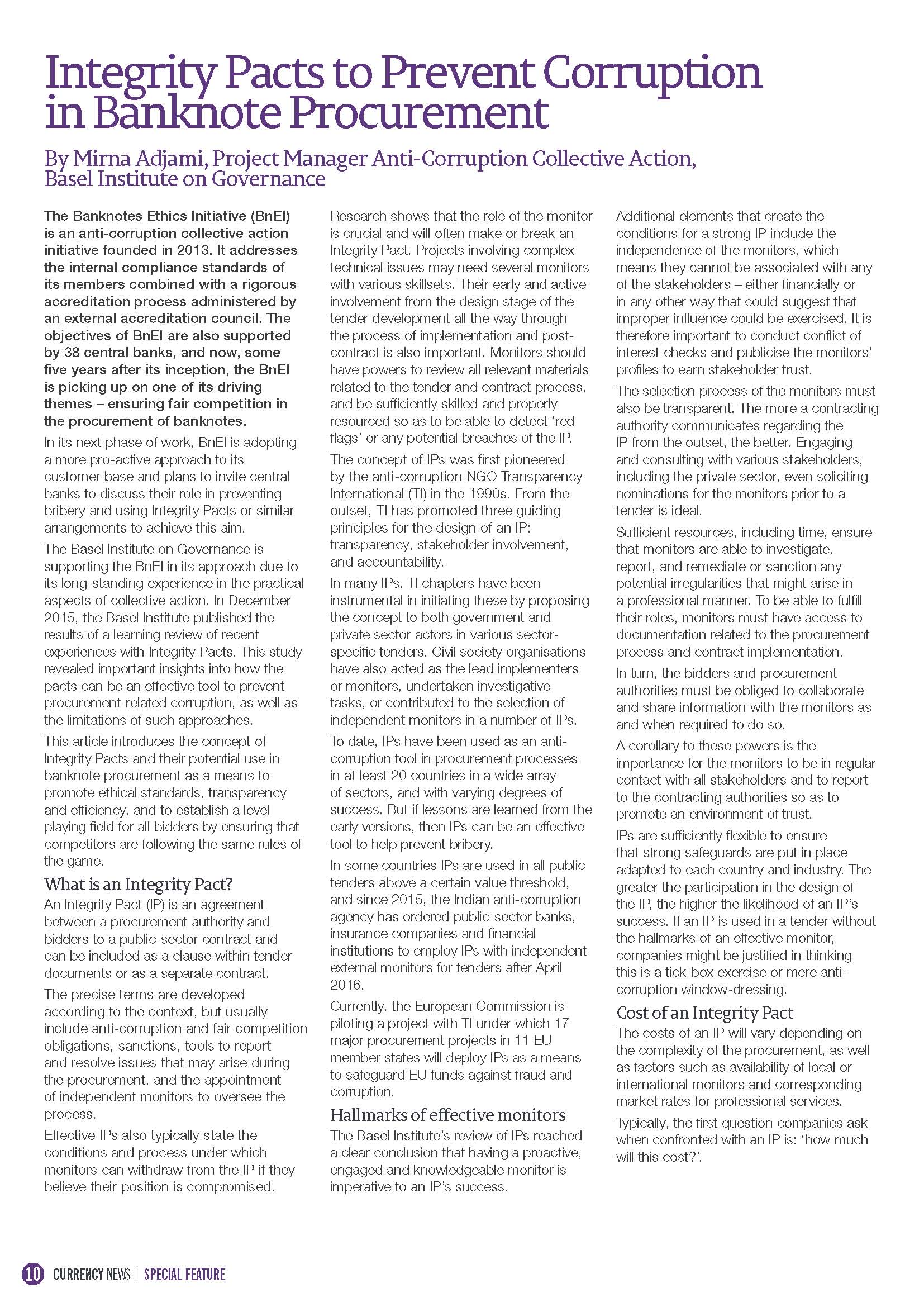 Article
Integrity Pacts to Prevent Corruption in Banknote Procurement
2018 | Currency News
Mirna Adjami
integrity pacts
banking integrity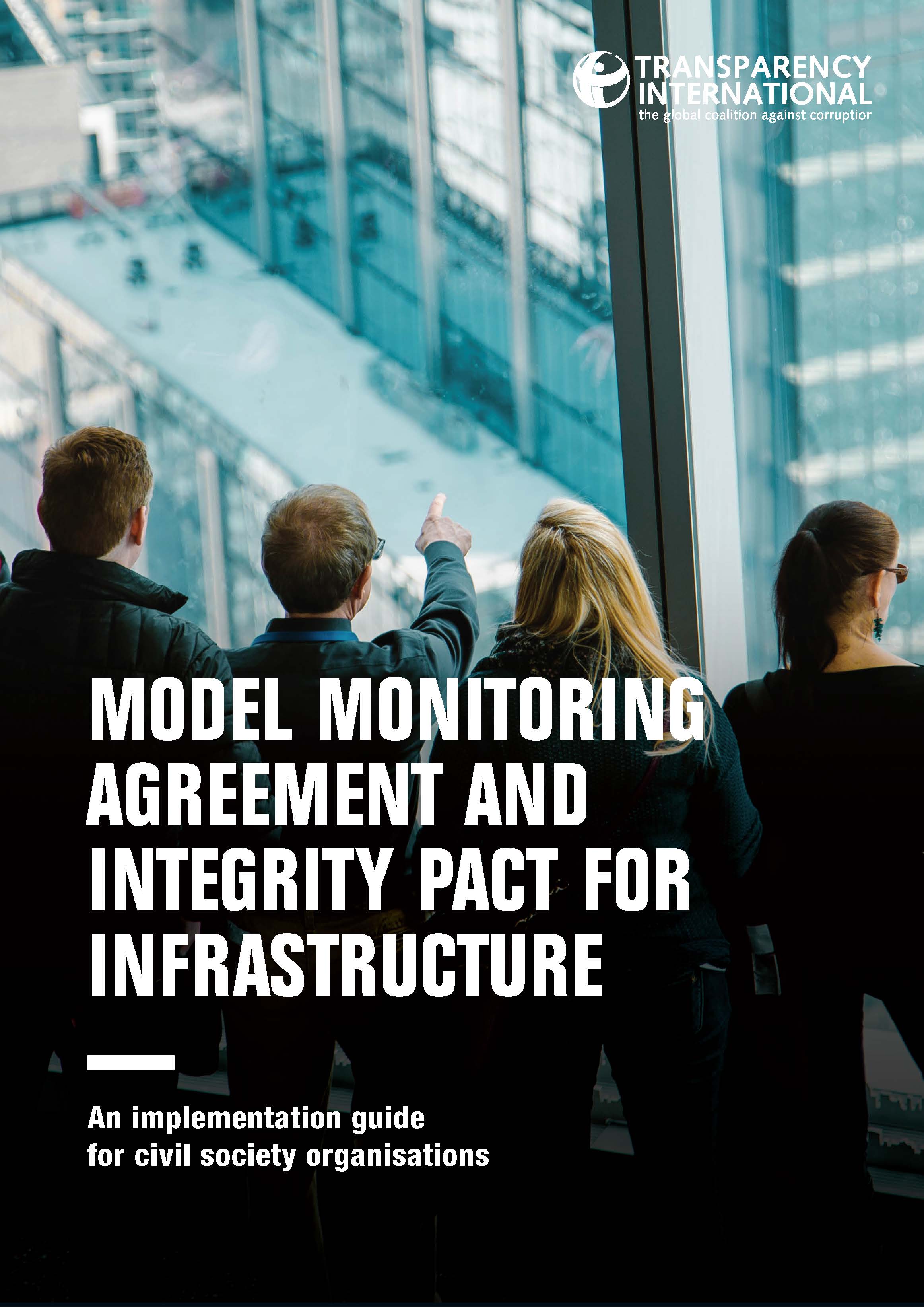 Guidelines
Model Monitoring Agreement and Integrity Pact for Infrastructure: An implementation guide for civil society organisations
2018 |
Transparency I…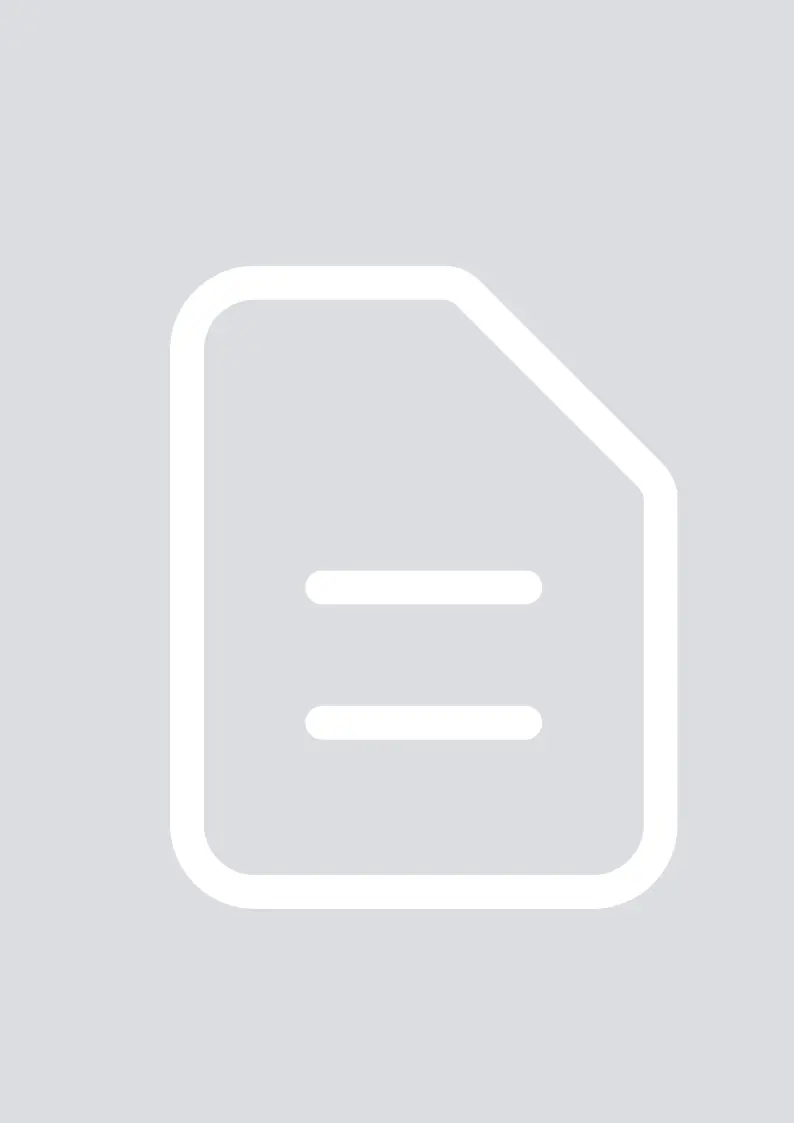 Guidelines
Integrity Pact training: guidance for trainers
2017 | Water Integrity Network & Transparency International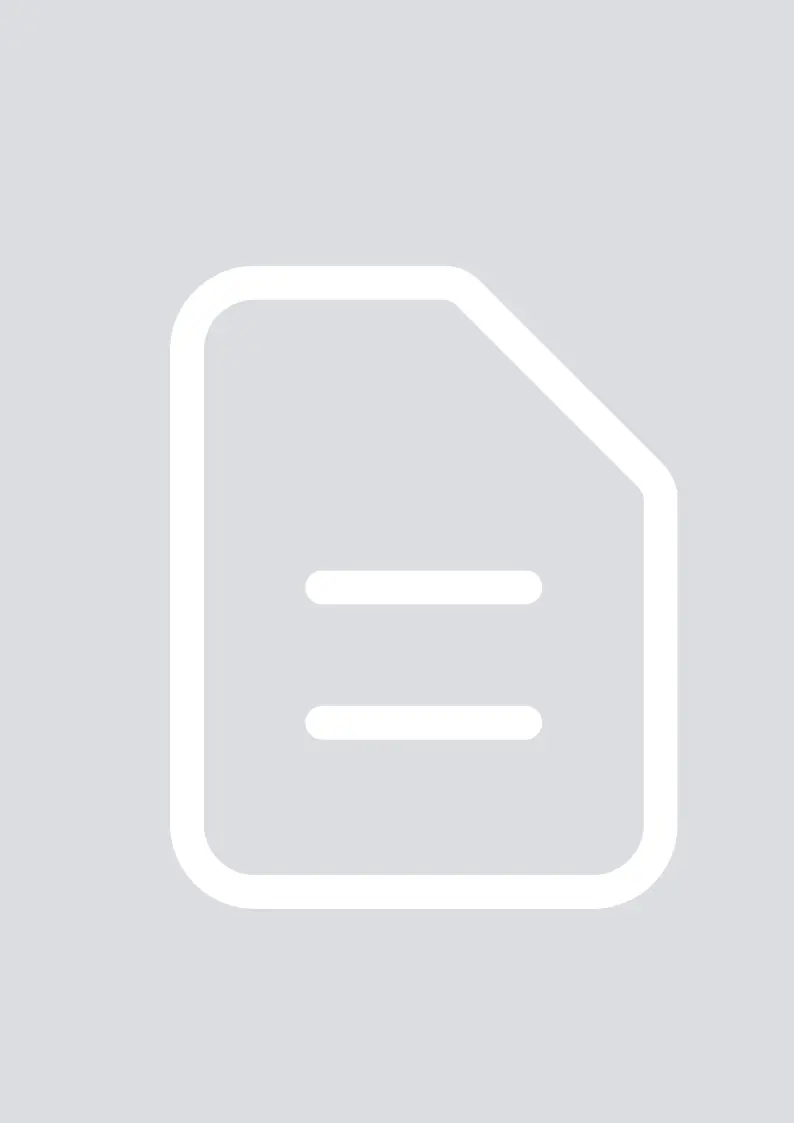 Guidelines
The case for Integrity Pacts: Engaging civil society for better public procurement outcomes
2017 |
Transparency I…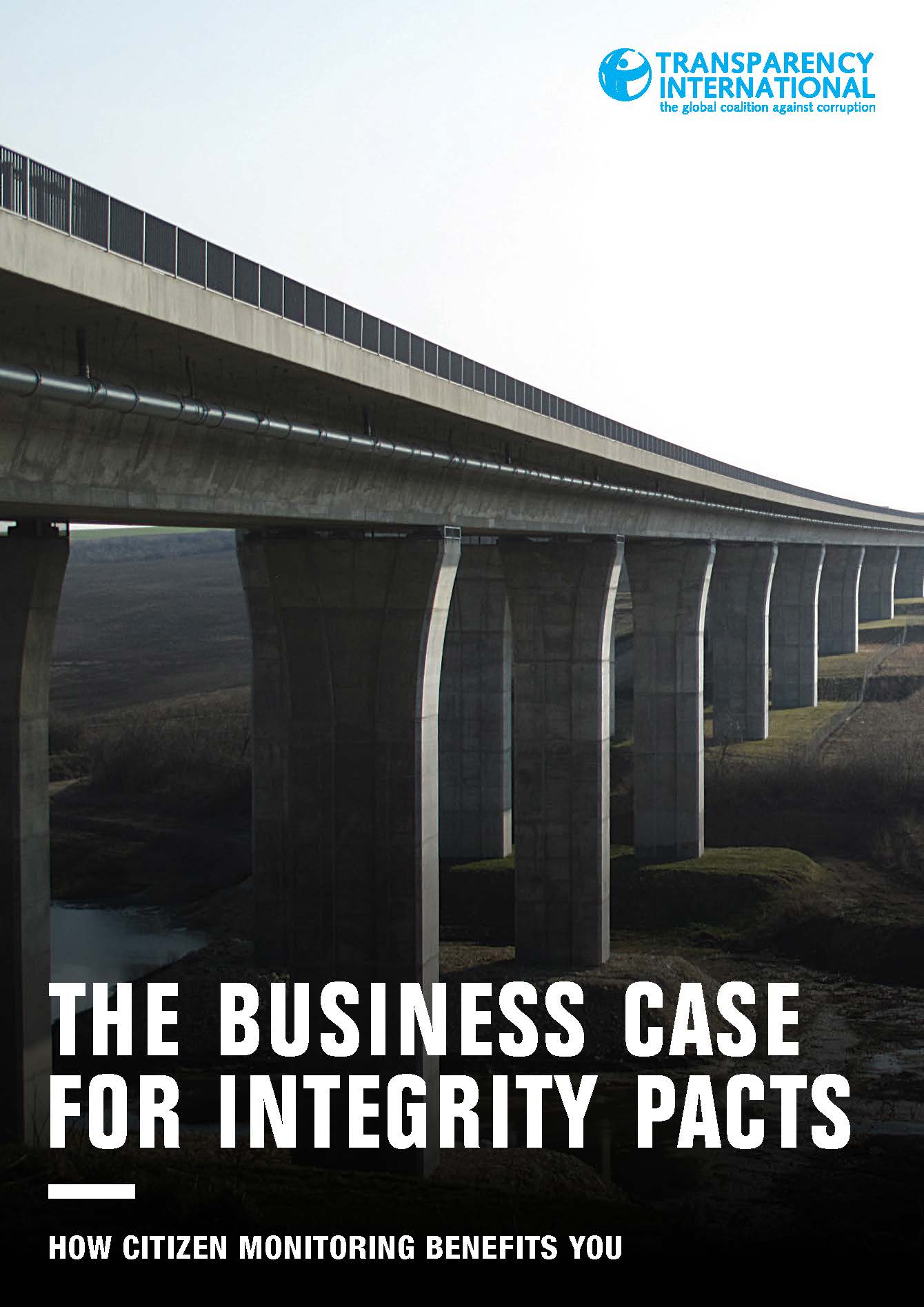 Guidelines
The Business Case for Integrity Pacts: How Civil Society Monitoring Benefits You
2017 |
Transparency I…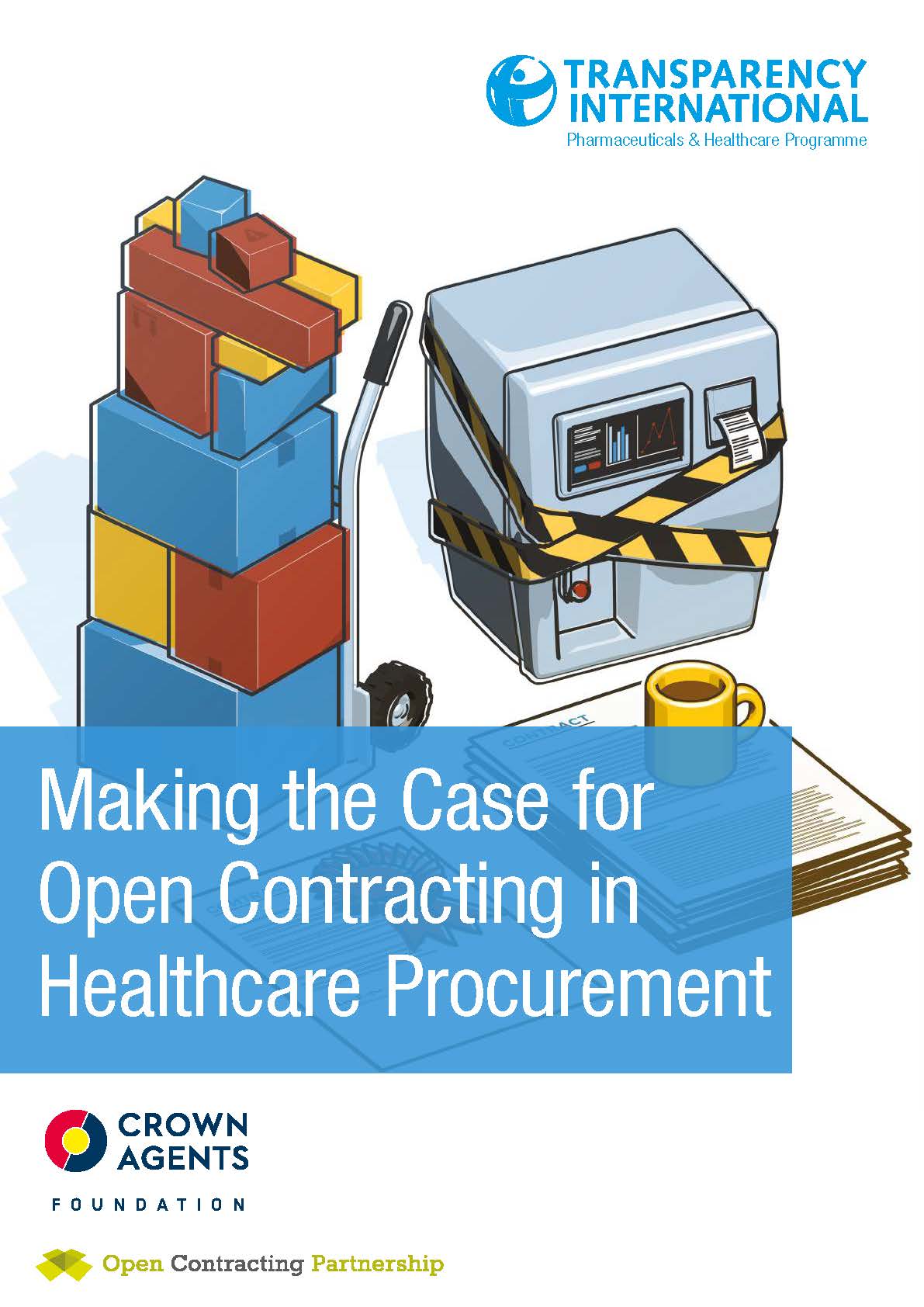 Guidelines
Making the Case for Open Contracting in Healthcare Procurement
2017 |
Transparency I…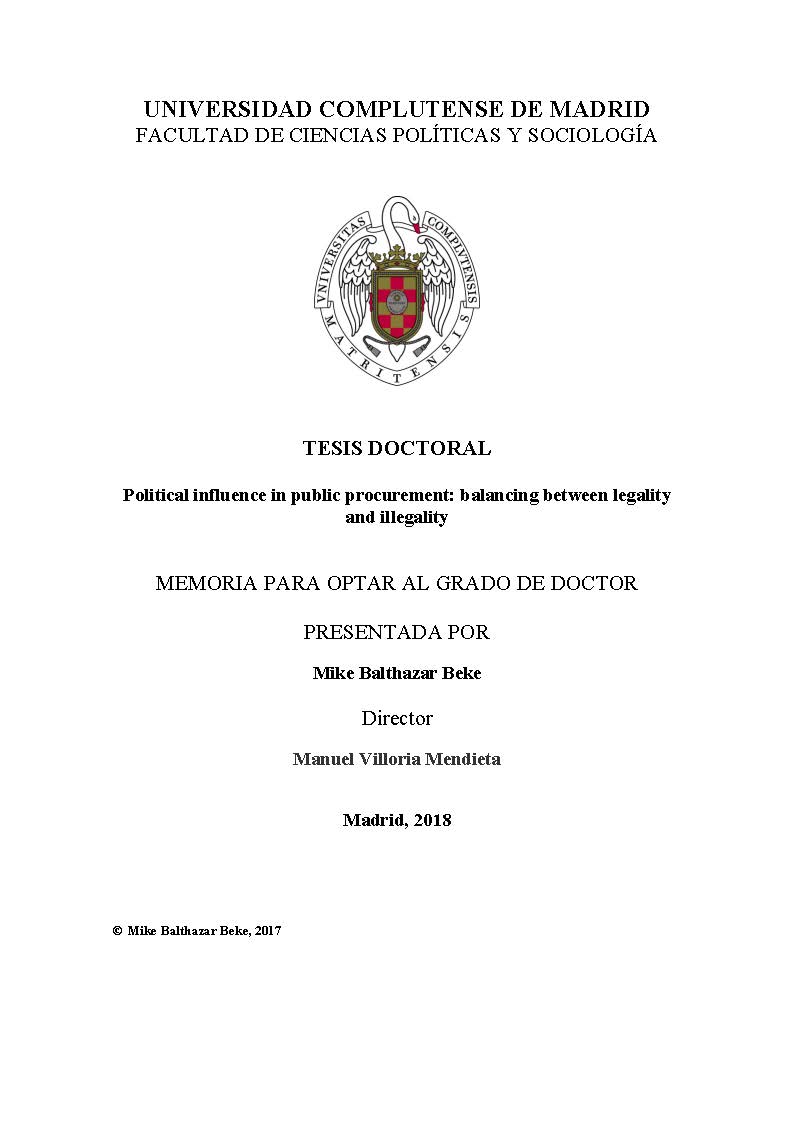 Report
Political influence in public procurement: balancing between legality and illegality
2017 | Universidad Complutense de Madrid
Mike Beke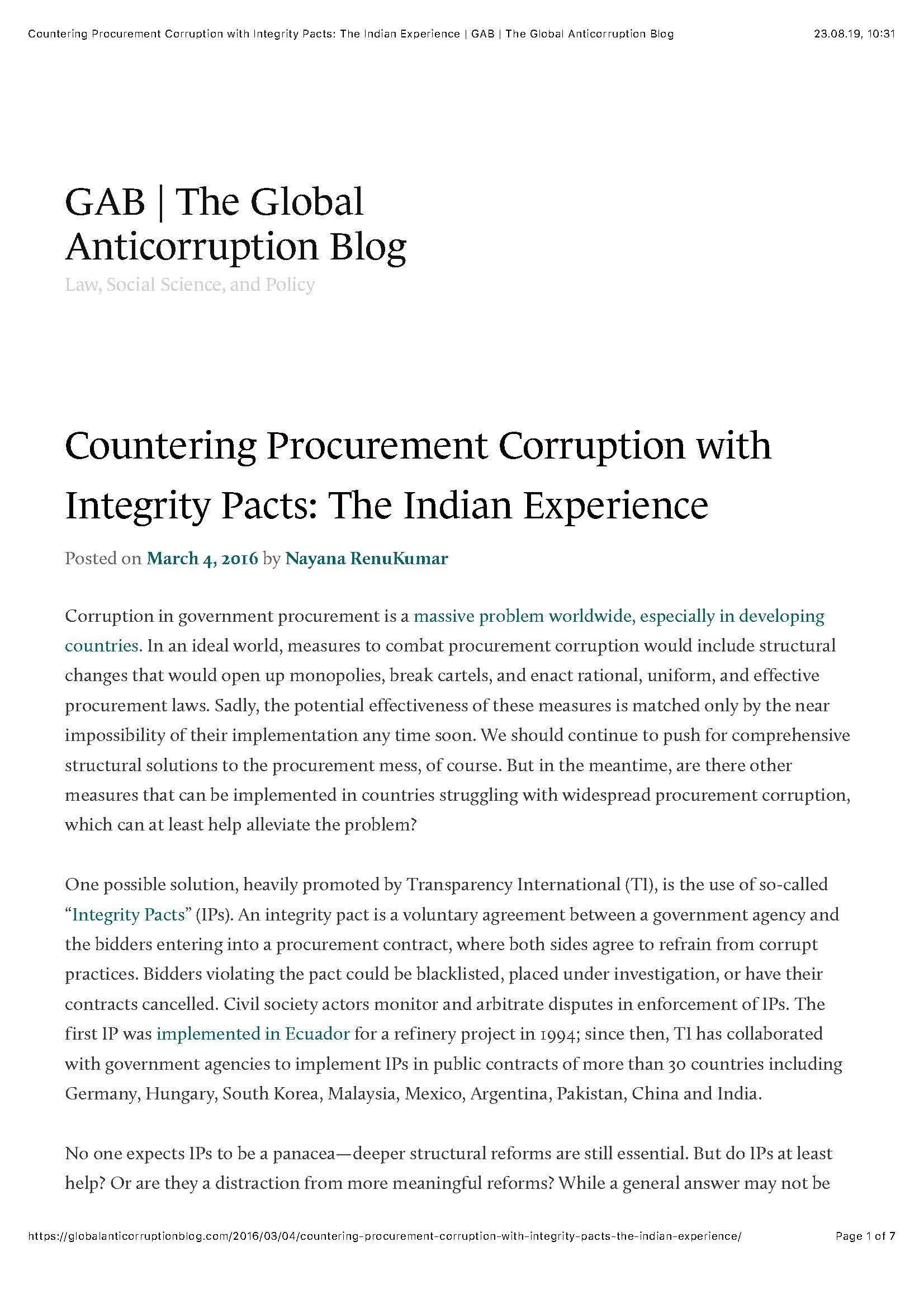 Article
Countering Procurement Corruption with Integrity Pacts: The Indian Experience
2016 | The Global Anticorruption Blog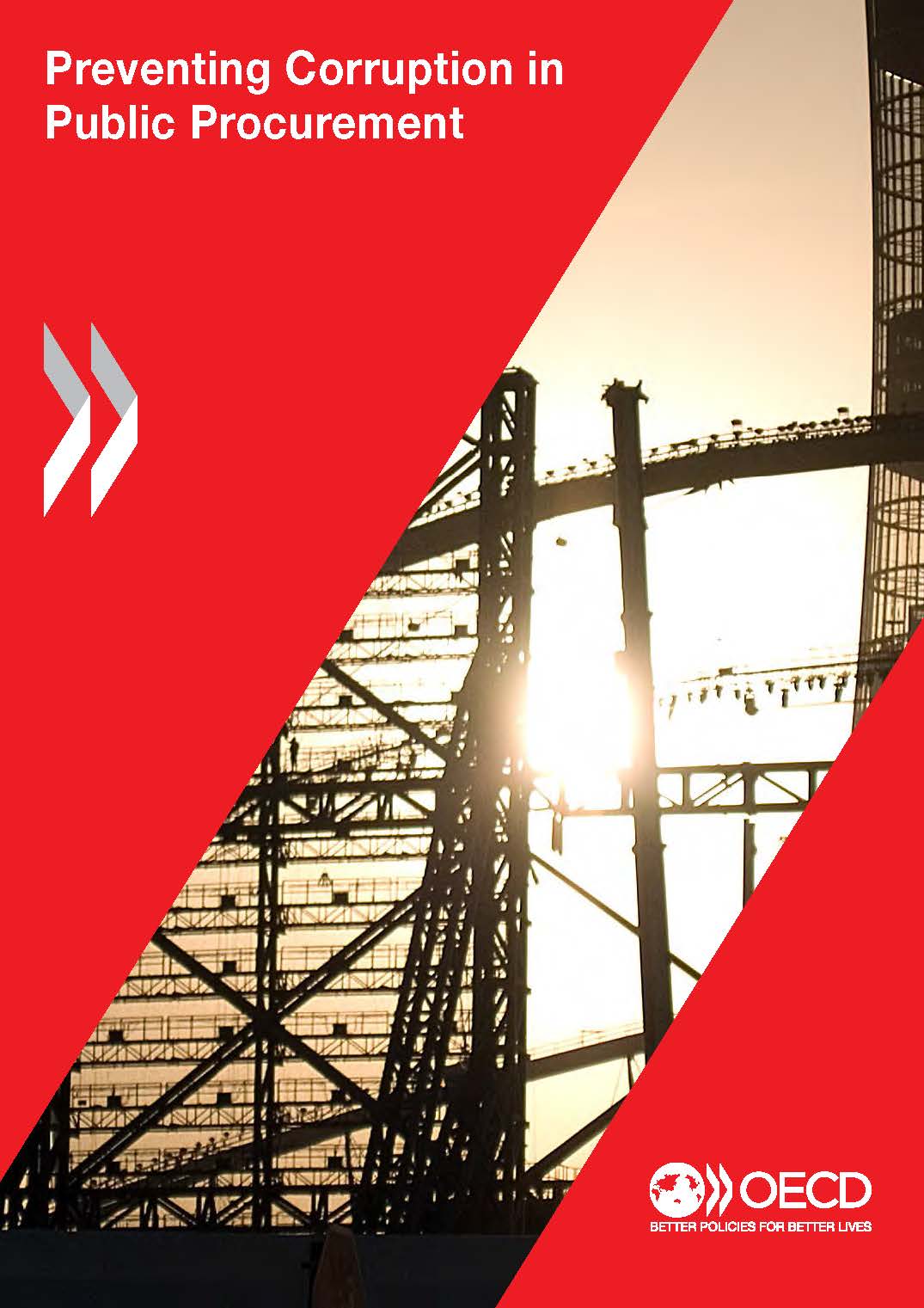 Report
Preventing Corruption in Public Procurement
2016 |
OECD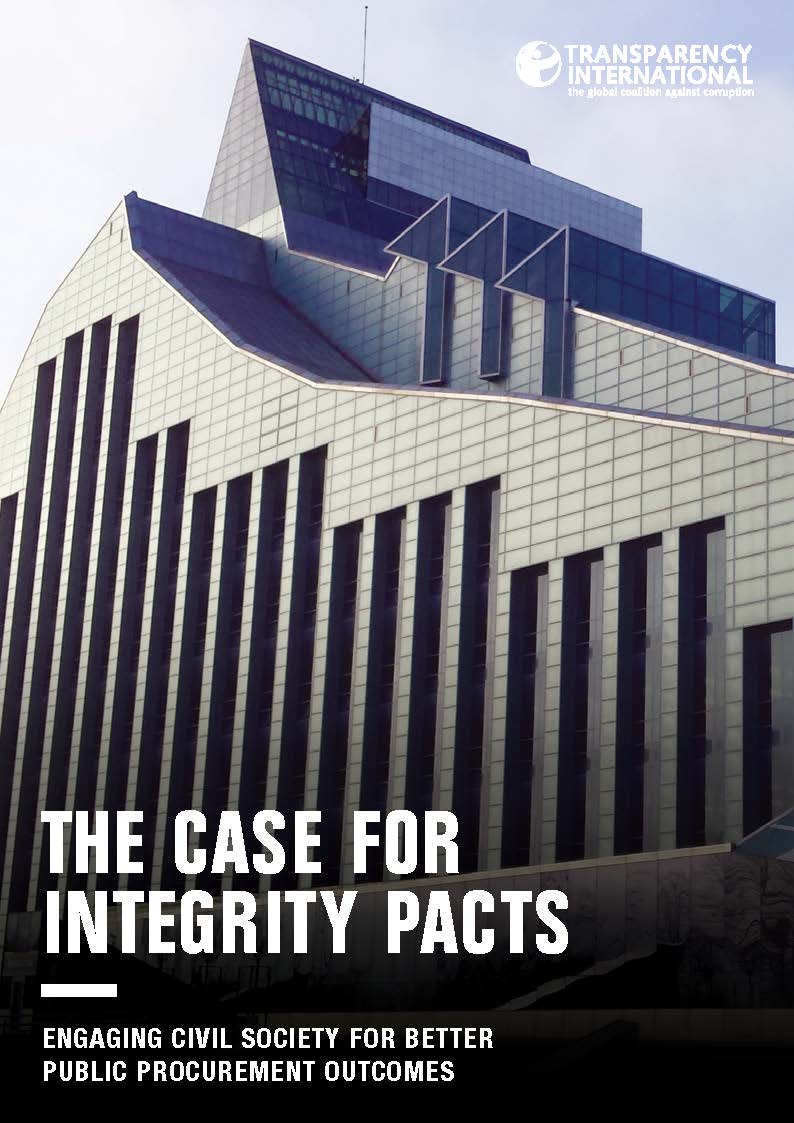 Guidelines
The Case for Integrity Pacts: Engaging Civil Society for Better Public Procurement Outcomes
2016 |
Transparency I…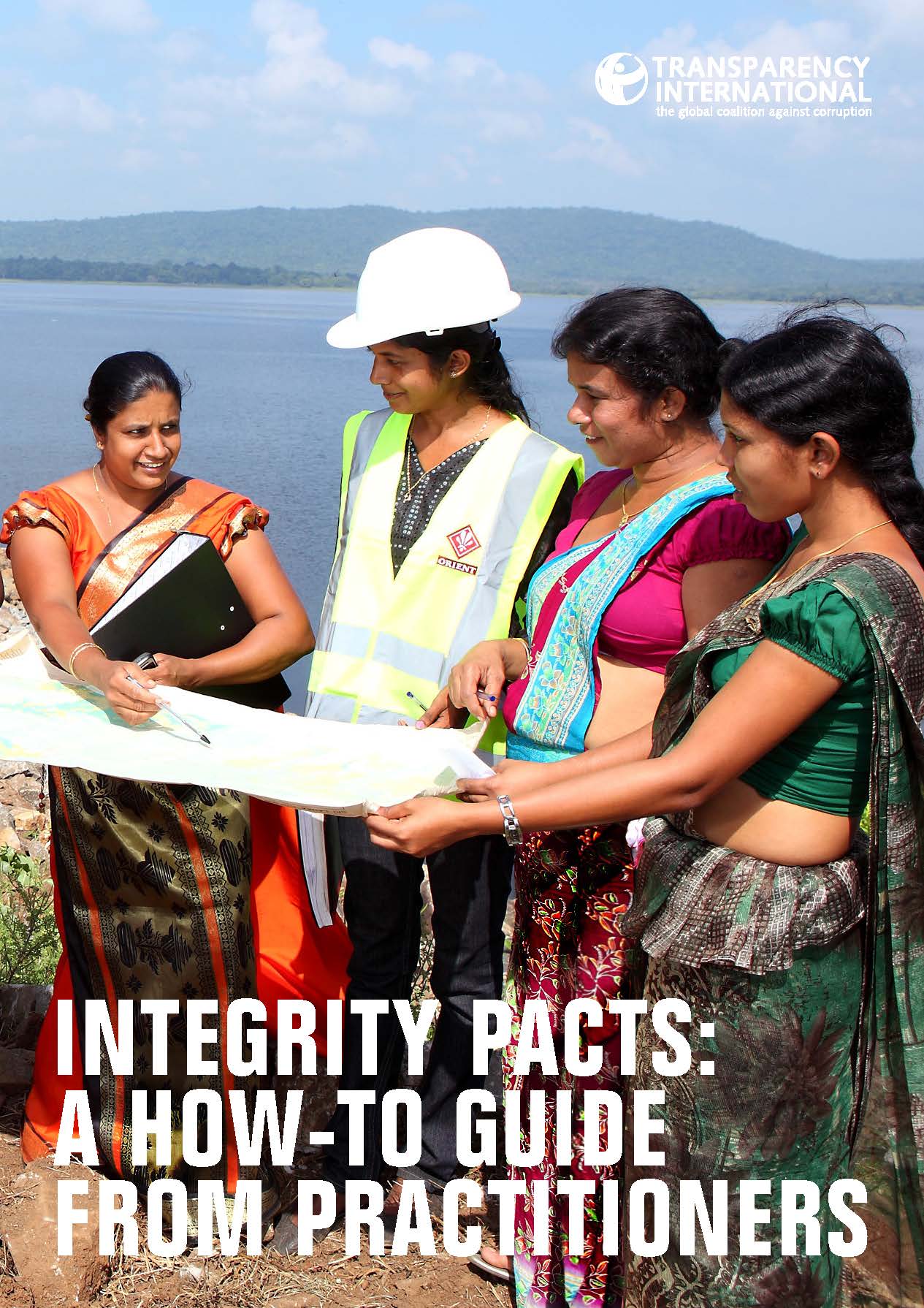 Guidelines
Integrity Pacts: A How-To Guide from Practitioners
2016 | Transparency International
Transparency I…