Report of the Working Group on the issue of human rights and transnational corporations and other business enterprises
This report was prepared pursuant to United Nations Human Rights Council resolutions 17/4 and 35/7. It was presented at the forty-fourth session of the Human Rights Council on 15 June–3 July 2020 during agenda item 3: Promotion and protection of all human rights, civil, political, economic, social and cultural rights, including the right to development.
In the report, the Working Group examines how the business and human rights agenda, articulated in the Guiding Principles on Business and Human Rights, and anti-corruption efforts, are interconnected.
It examines the good practices that States, businesses and civil society can undertake to address corruption when it has negative impacts on human rights in the context of business-related activity, with a view to preventing such negative impacts and to ensuring access to remedy. It also demonstrates how measures driving responsible business practices in relation to business and human rights and anti-corruption efforts, can reinforce each other to ensure coherent policy.
Section VII focuses on Collective Action, stating that "Future collective action projects could include an integrated objective of preventing corruption and business-related human rights abuses." This is something the Basel Institute is working on through its project on synergies in human rights and anti-corruption compliance.
Related publications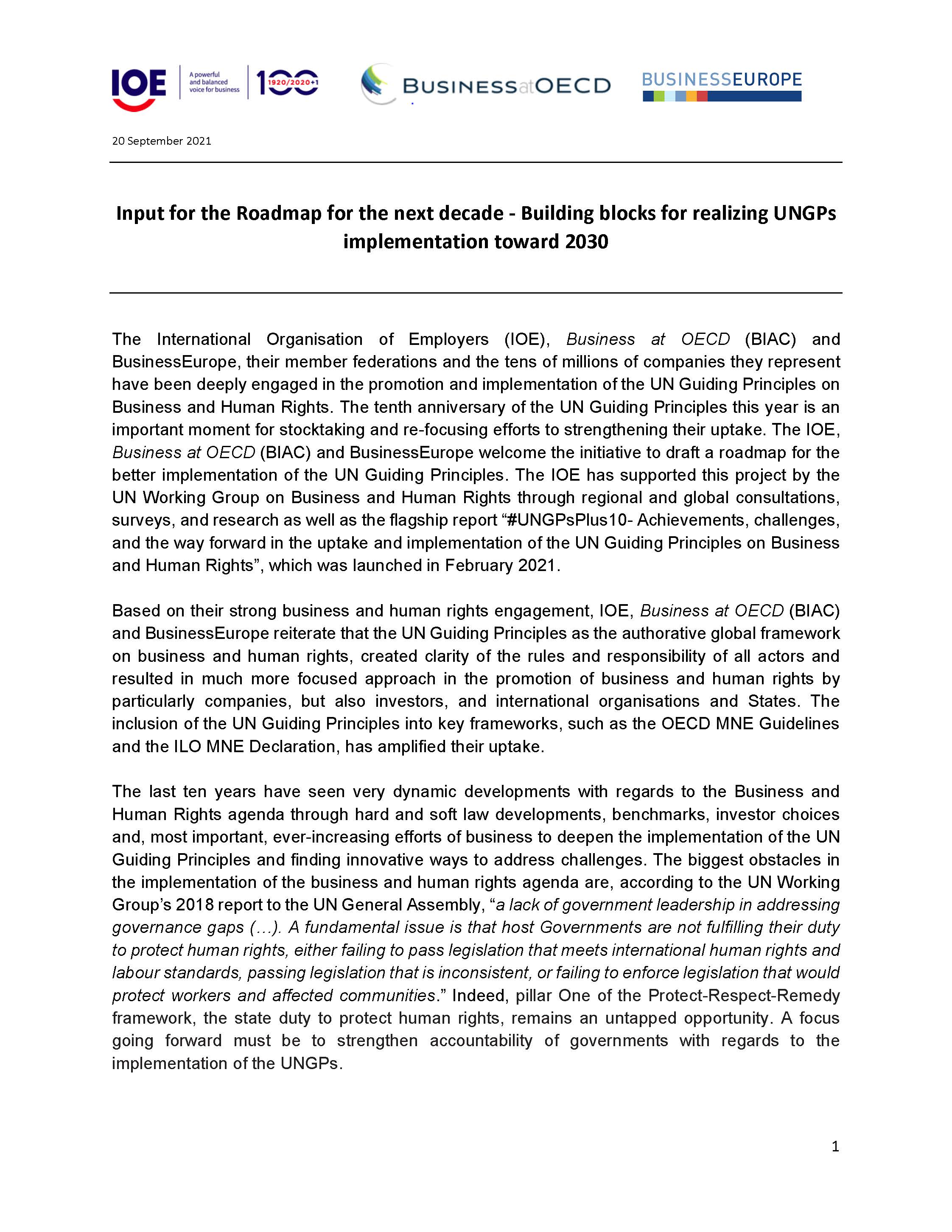 Report
Input for the Roadmap for the next decade - Building blocks for realizing UNGPs implementation toward 2030
2021 | Institute of Employers (IOE), Business at OECD (BIAC), BusinessEurope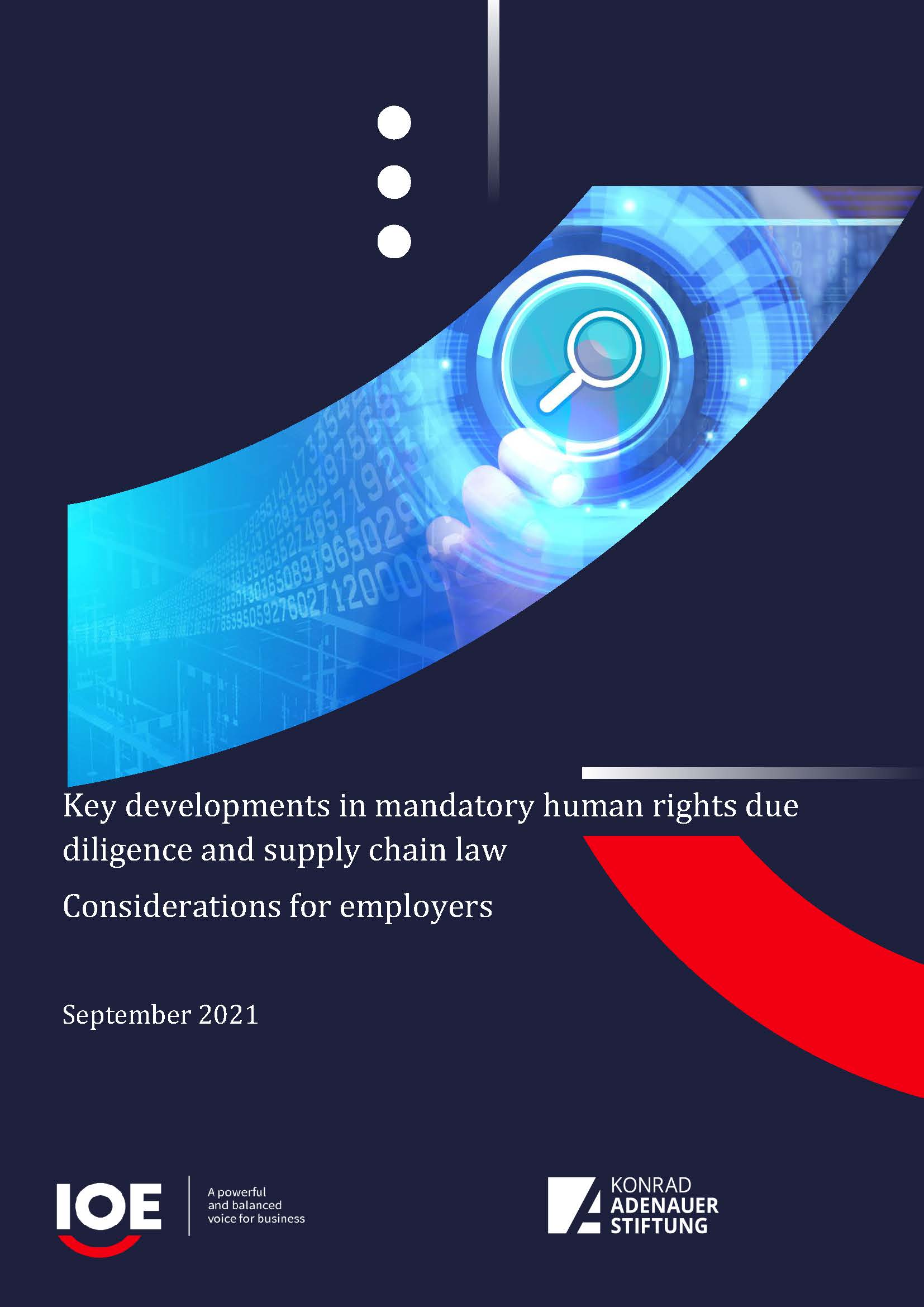 Report
Key developments in mandatory human rights due diligence and supply chain law: Considerations for employers
2021 | International Organisation of Employers (IoE), Konrad Adenauer Stiftung (KAS)
anti-corruption compliance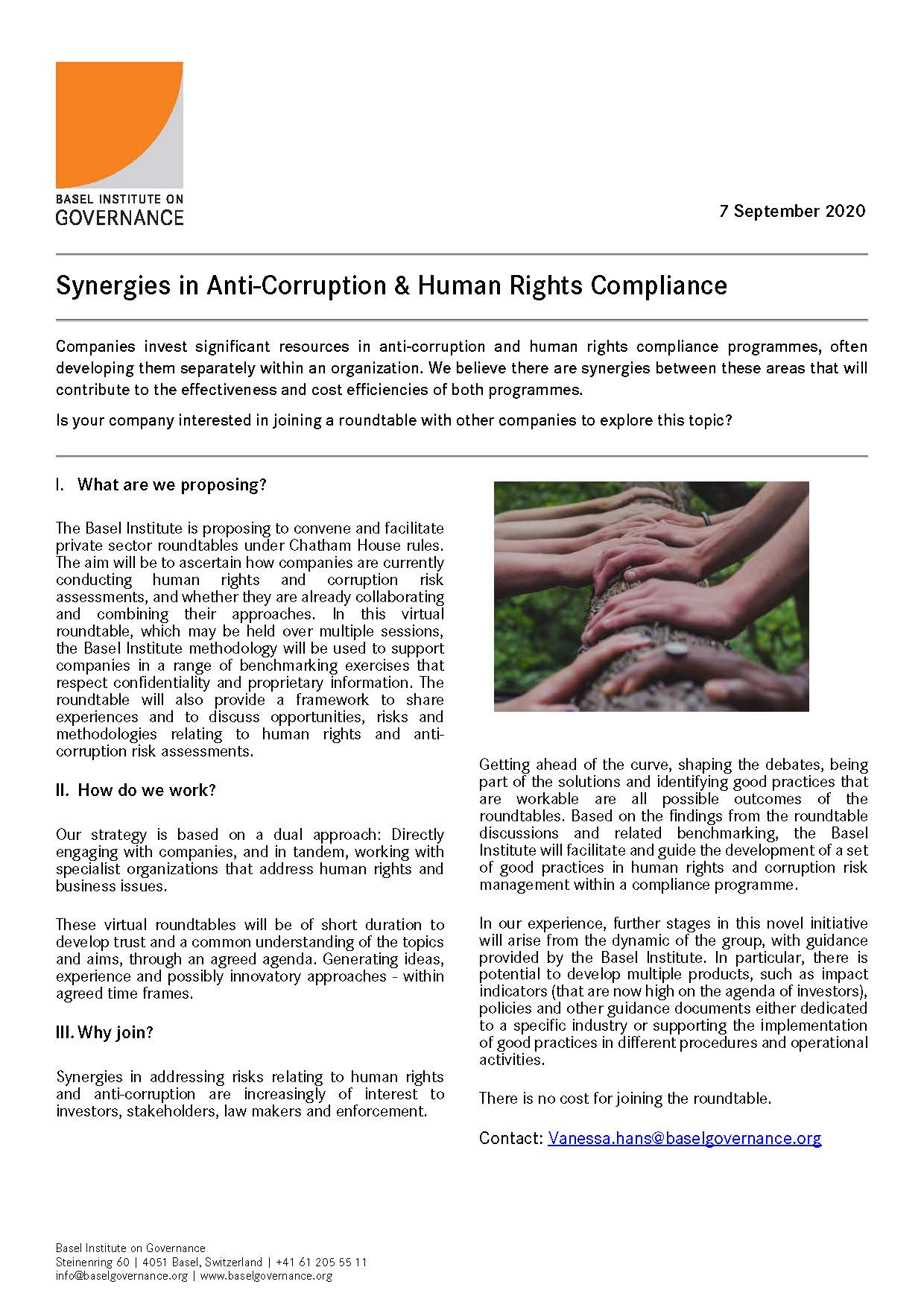 Flyer
Flyer: Synergies in Anti-Corruption & Human Rights Compliance
2020 | Basel Institute on Governance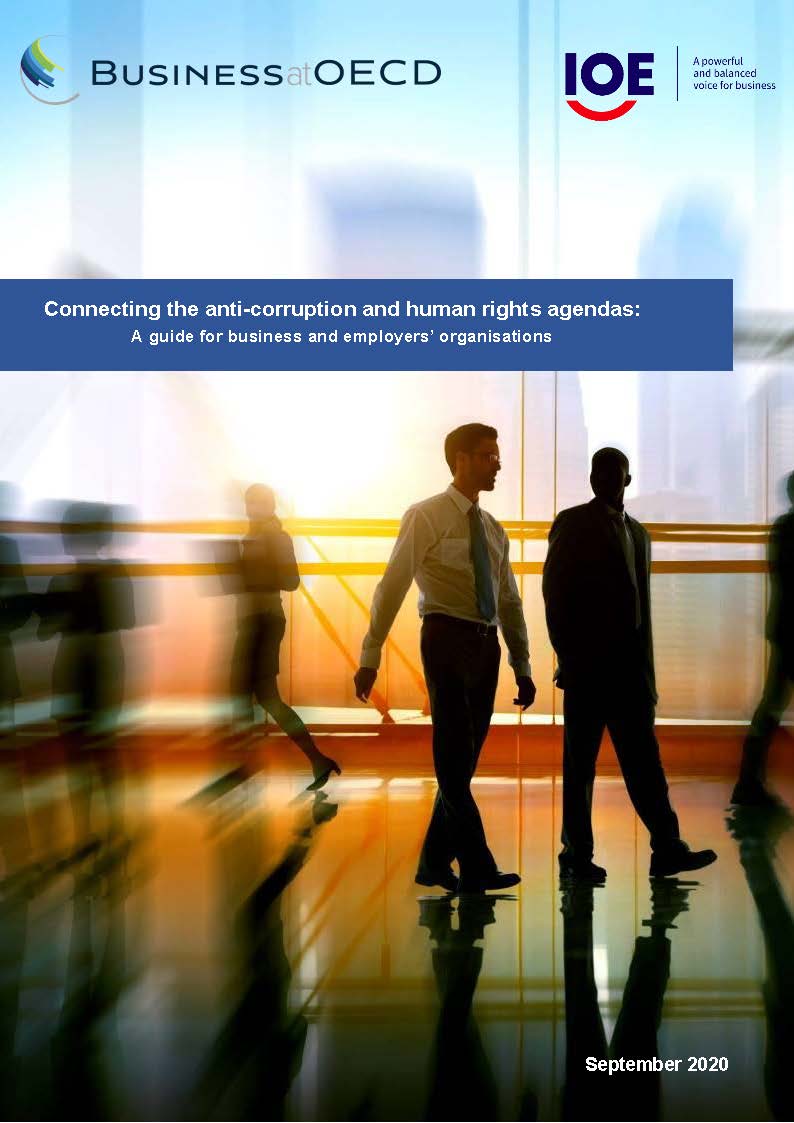 Guidelines, Report
Connecting the anti-corruption and human rights agendas: A guide for business and employers' organisations
2020 | Business at OECD (BIAC); International Organisation of Employers (IOE)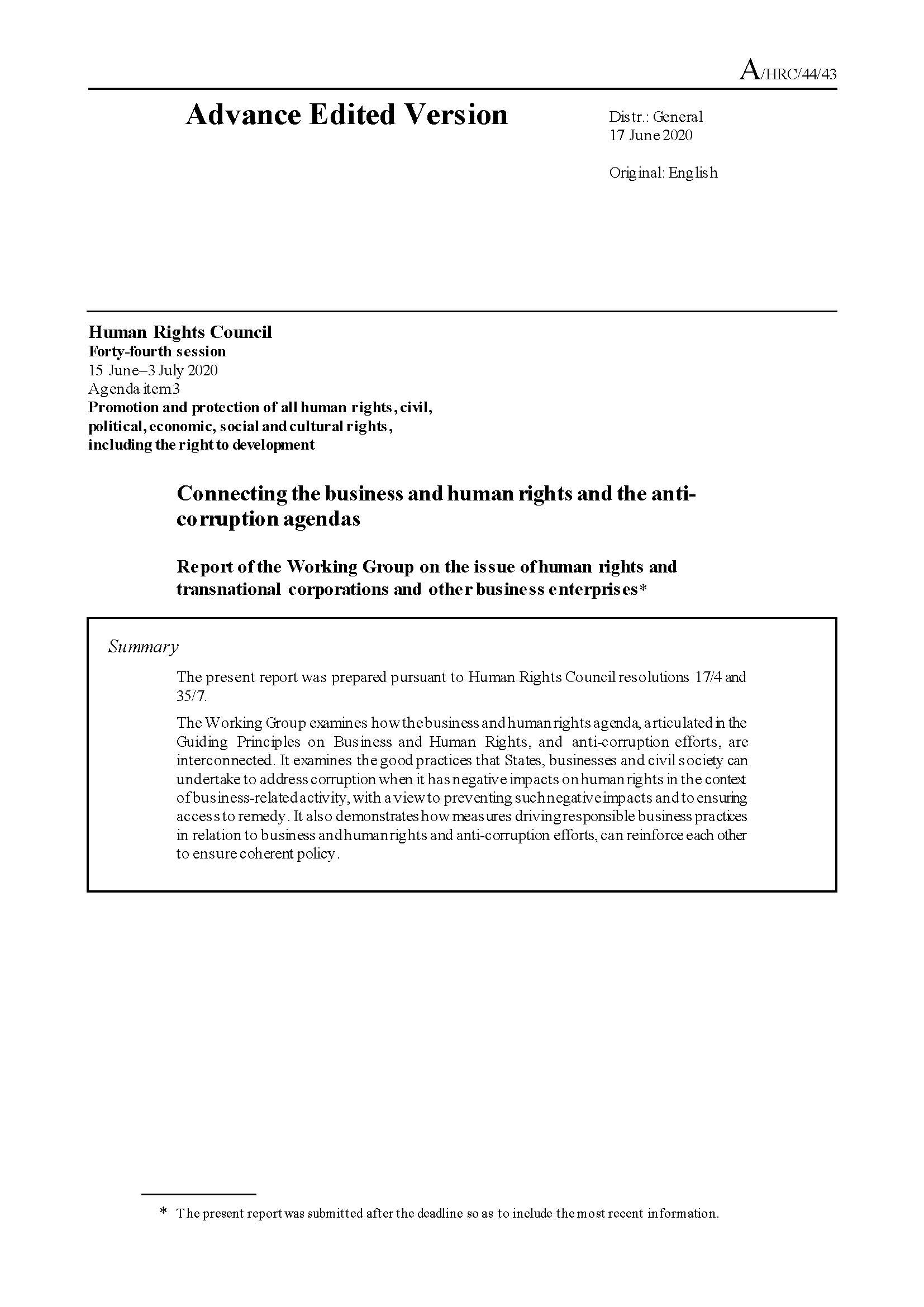 Report
UNHRC Working Group Report: Connecting the business and human rights and the anti-corruption agendas
2020 | UN Human Rights Council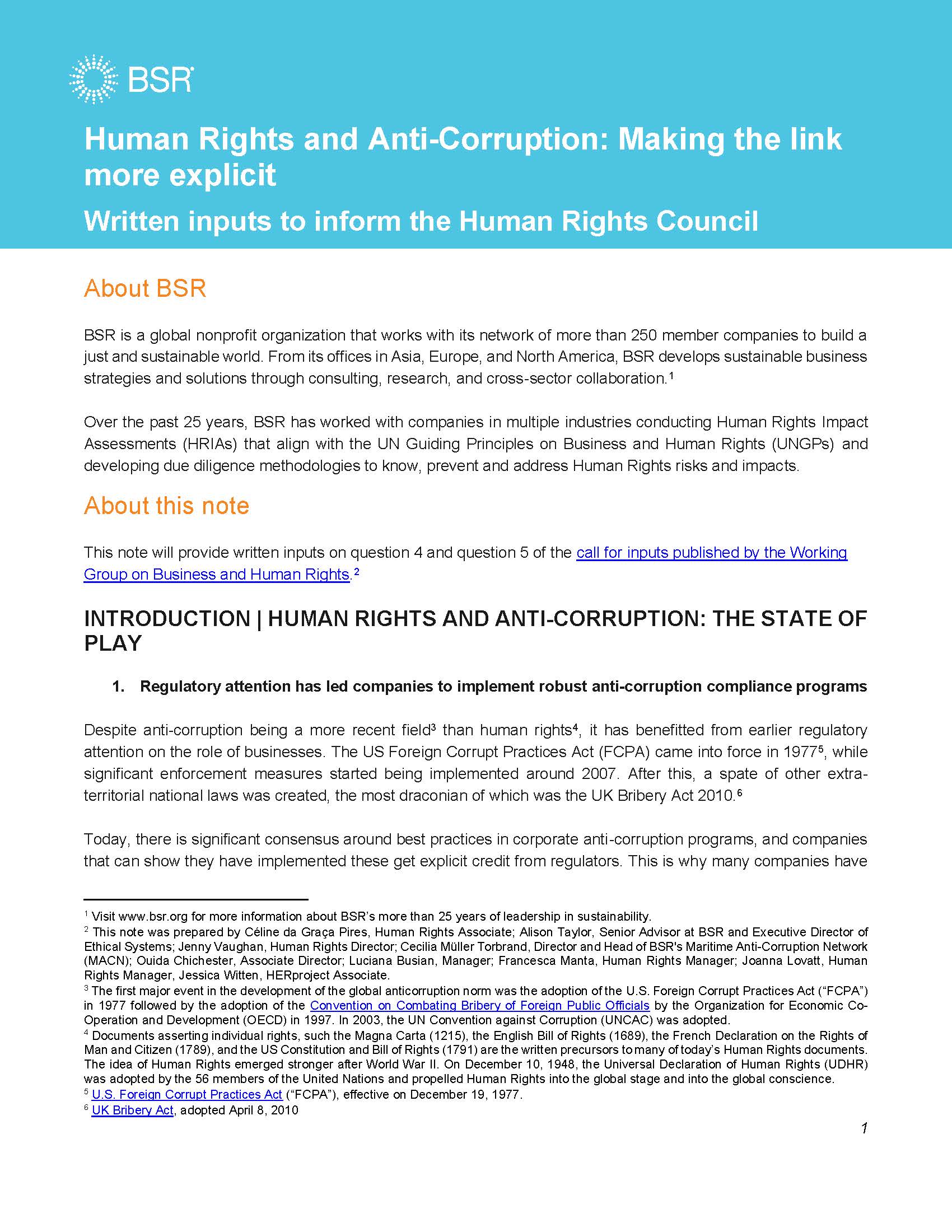 Report
Human Rights and Anti-Corruption: Making the link more explicit
2020 | BSR