This guidance note contains a set of indicators that companies may wish to consider when reporting on the effectiveness of their anti-corruption efforts to external stakeholders. Such disclosures could also be useful to build trust with external stakeholders, mitigate reputational risk and identify best practices.
It is focused on the health sector, which is especially vulnerable to compliance risks because of the complexity of its value chain and the size of the financial flows in the sector.
The guidance note responds to the publication by Norges Bank Investment Management of expectations of companies on anti-corruption, which emphasise that companies should disclose how they measure the effectiveness of their anticorruption programmes. These expectations are based on internationally recognised principles such as the UN Global Compact and the OECD Guidelines for Multinational Enterprises.
Themes of the guidance note cover:
Culture
Risk management
Third parties
Compliance function
Oversight
The Collective Action team at the Basel Institute on Governance, under a mandate from Norges Bank Investment Management, facilitated the development of these indicators with a group of health care companies that provided input in writing and verbally during February – September 2020. Participating companies are: Alexion Pharmaceuticals Inc, AstraZeneca Plc, Bristol Myers Squibb Co, Eli Lilly and Co, GlaxoSmithKline Plc, Merck KGaA, Novartis AG and Novo Nordisk A/S.
Related publications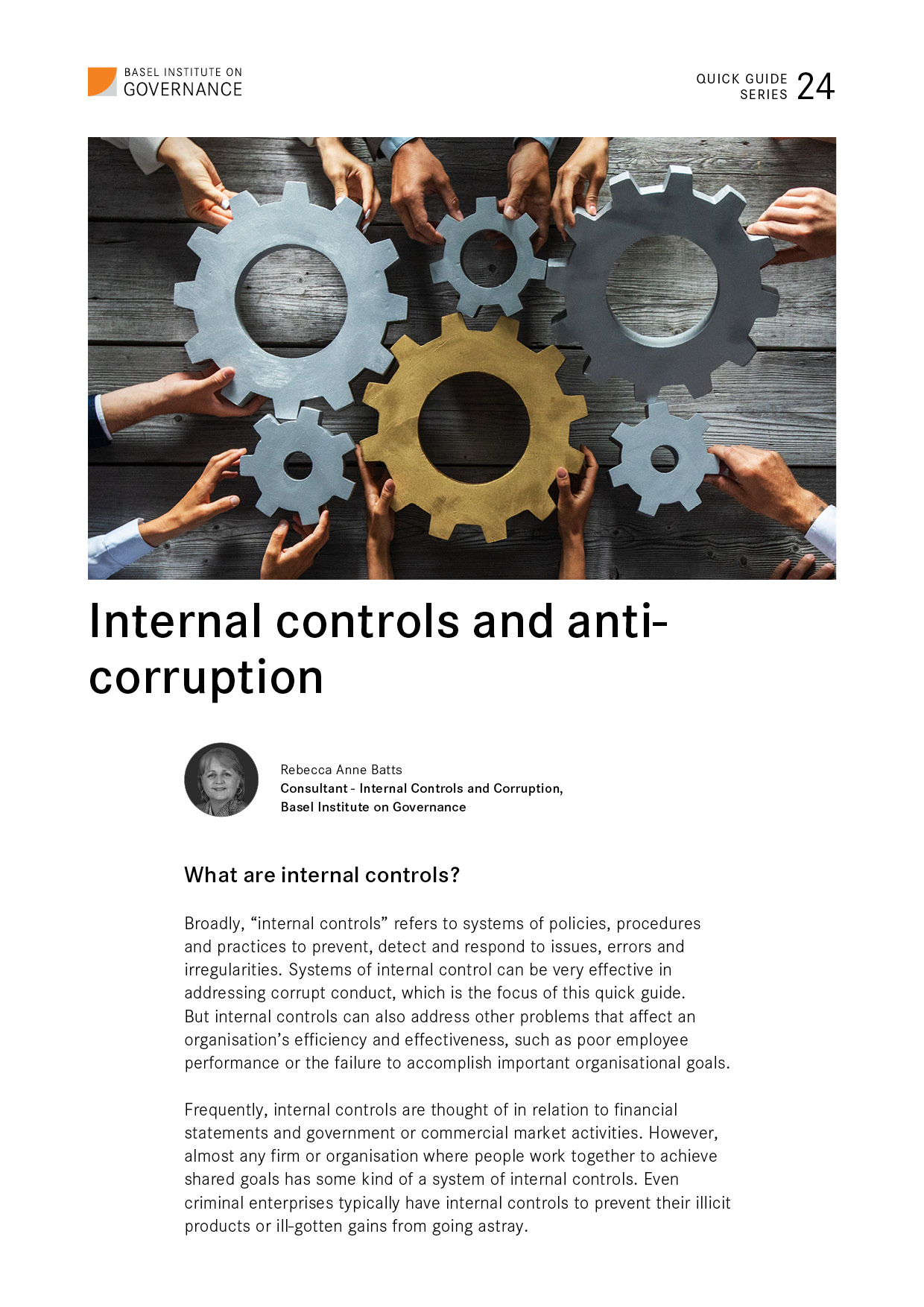 Quick guide
Quick Guide 24: Internal controls and anti-corruption
2022 | Basel Institute on Governance
Rebecca Batts
internal controls
corruption risk management
internal audits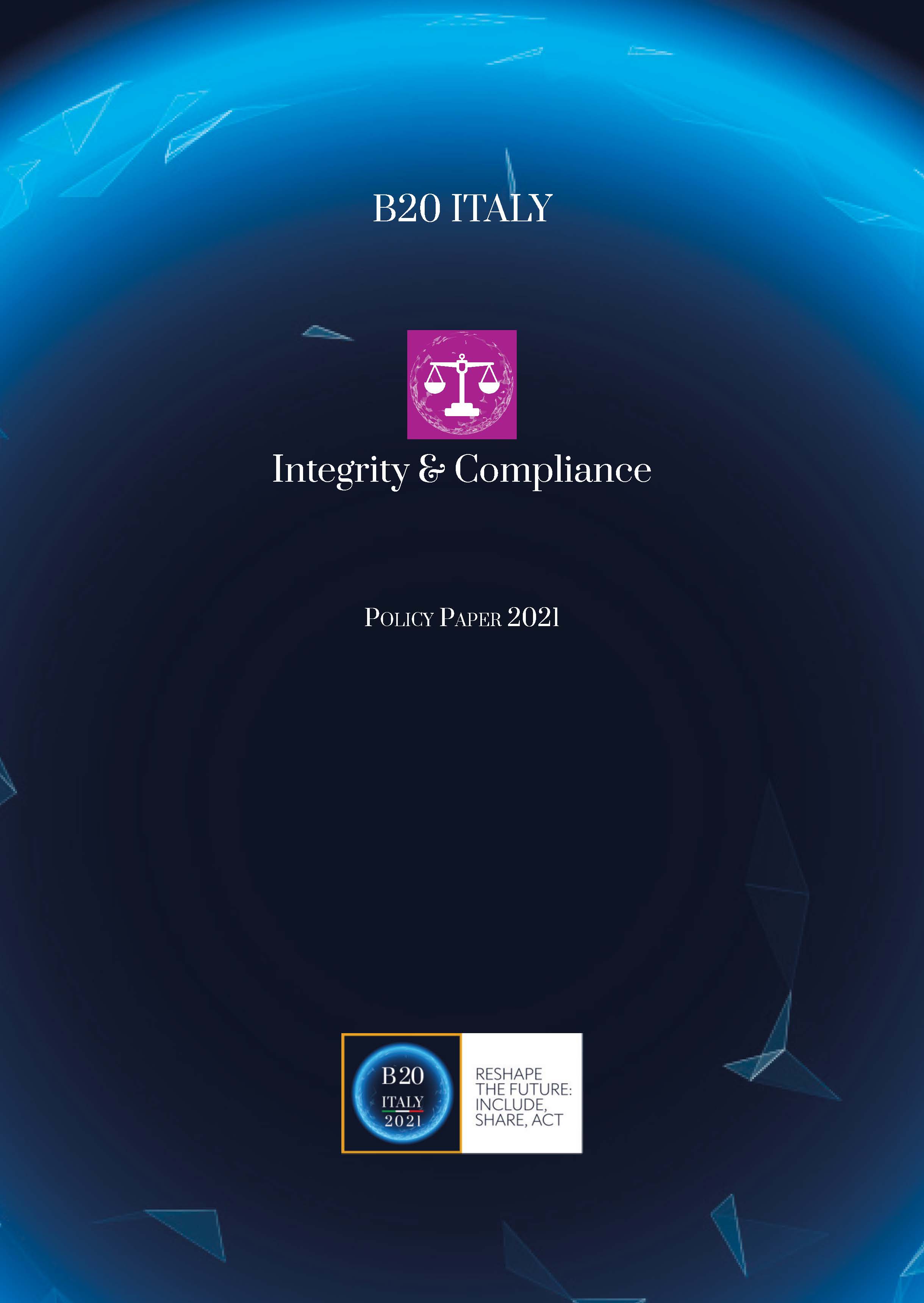 Report
B20 Italy Integrity and Compliance Policy Paper 2021
2021 | B20 Italy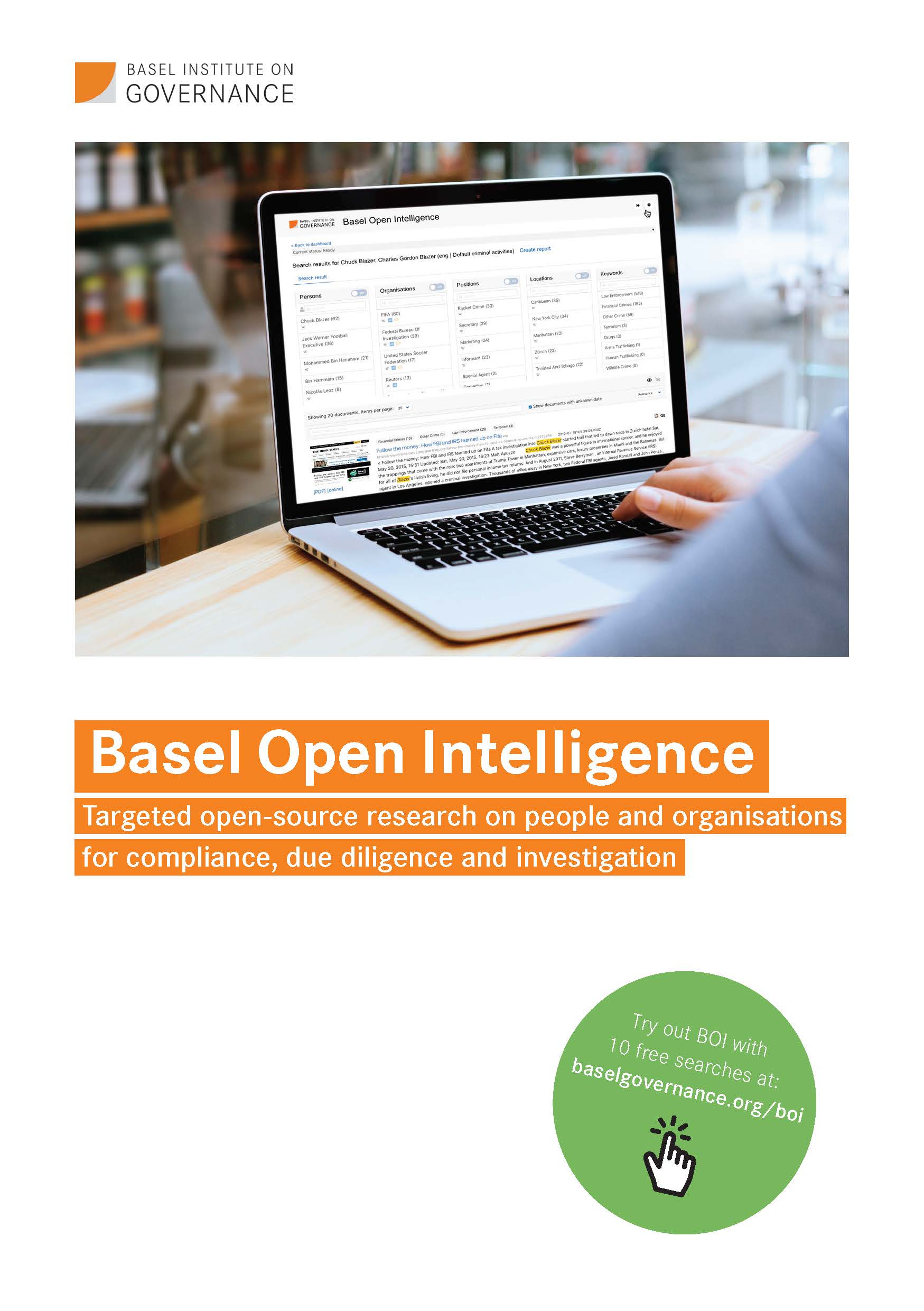 Flyer
Flyer: Basel Open Intelligence
2021 | Basel Institute on Governance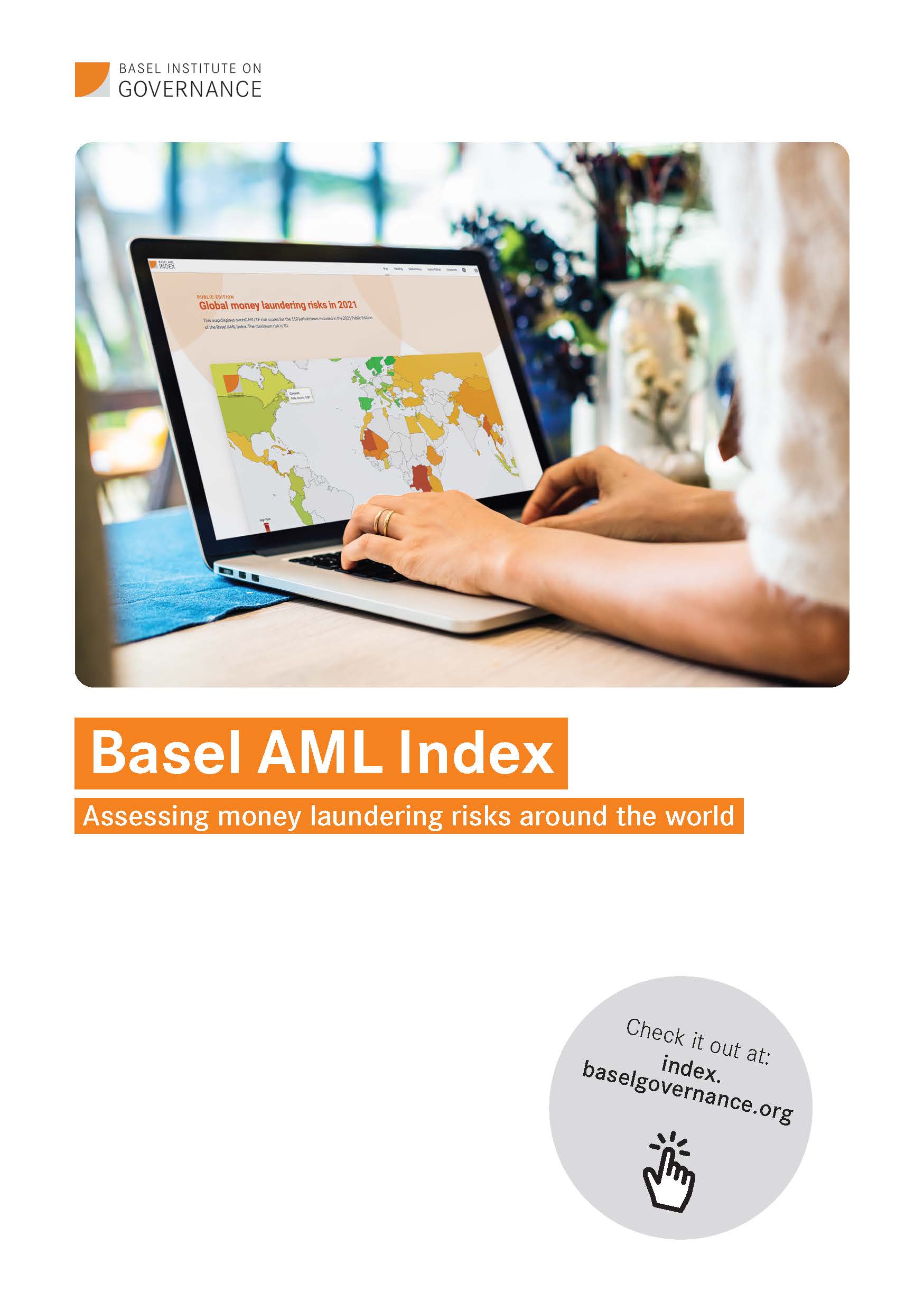 Flyer
Flyer: Basel AML Index
2021 | Basel Institute on Governance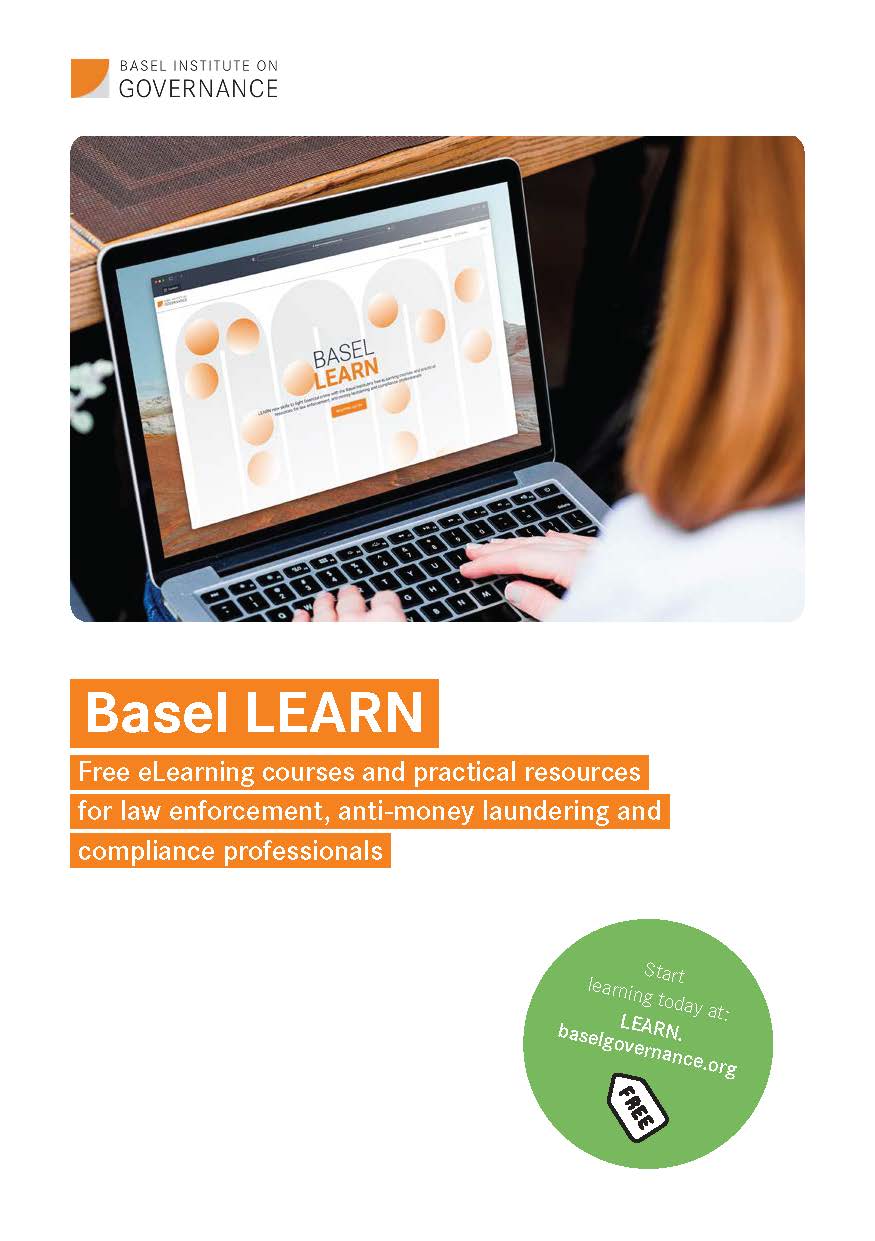 Flyer
Flyer: Basel LEARN and free eLearning courses
2021 | Basel Institute on Governance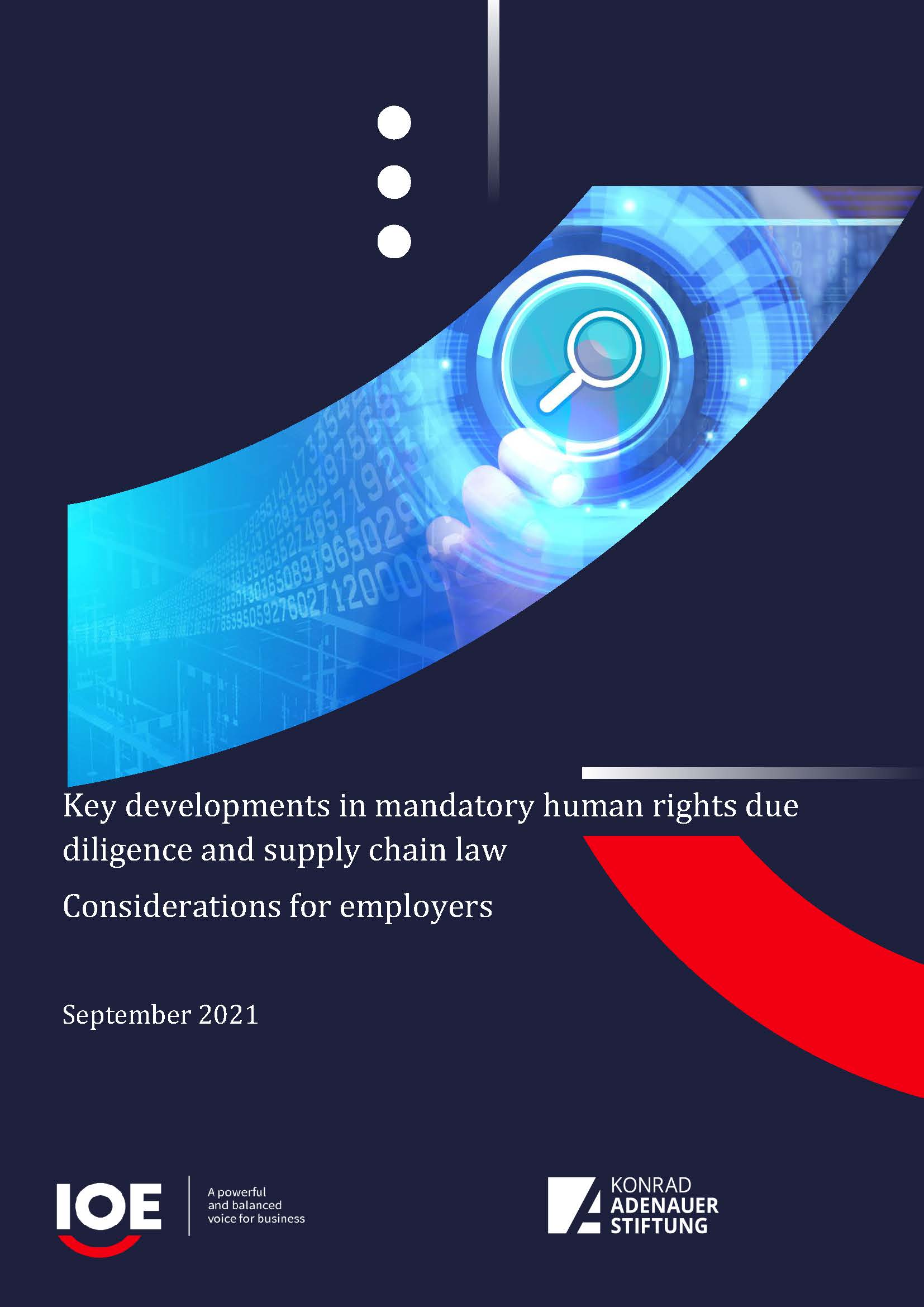 Report
Key developments in mandatory human rights due diligence and supply chain law: Considerations for employers
2021 | International Organisation of Employers (IoE), Konrad Adenauer Stiftung (KAS)
anti-corruption compliance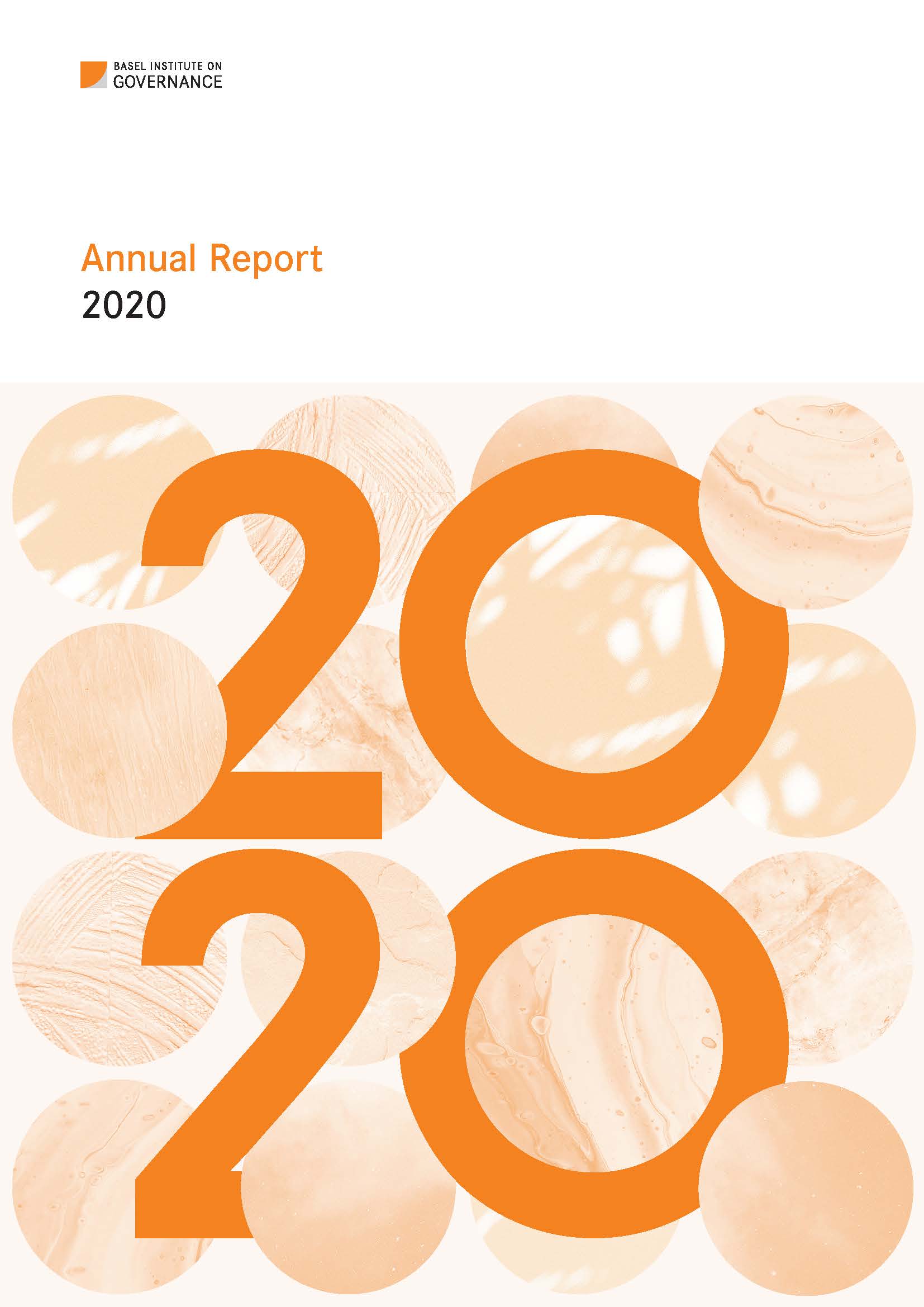 Annual report
Annual Report 2020
2021 | Basel Institute on Governance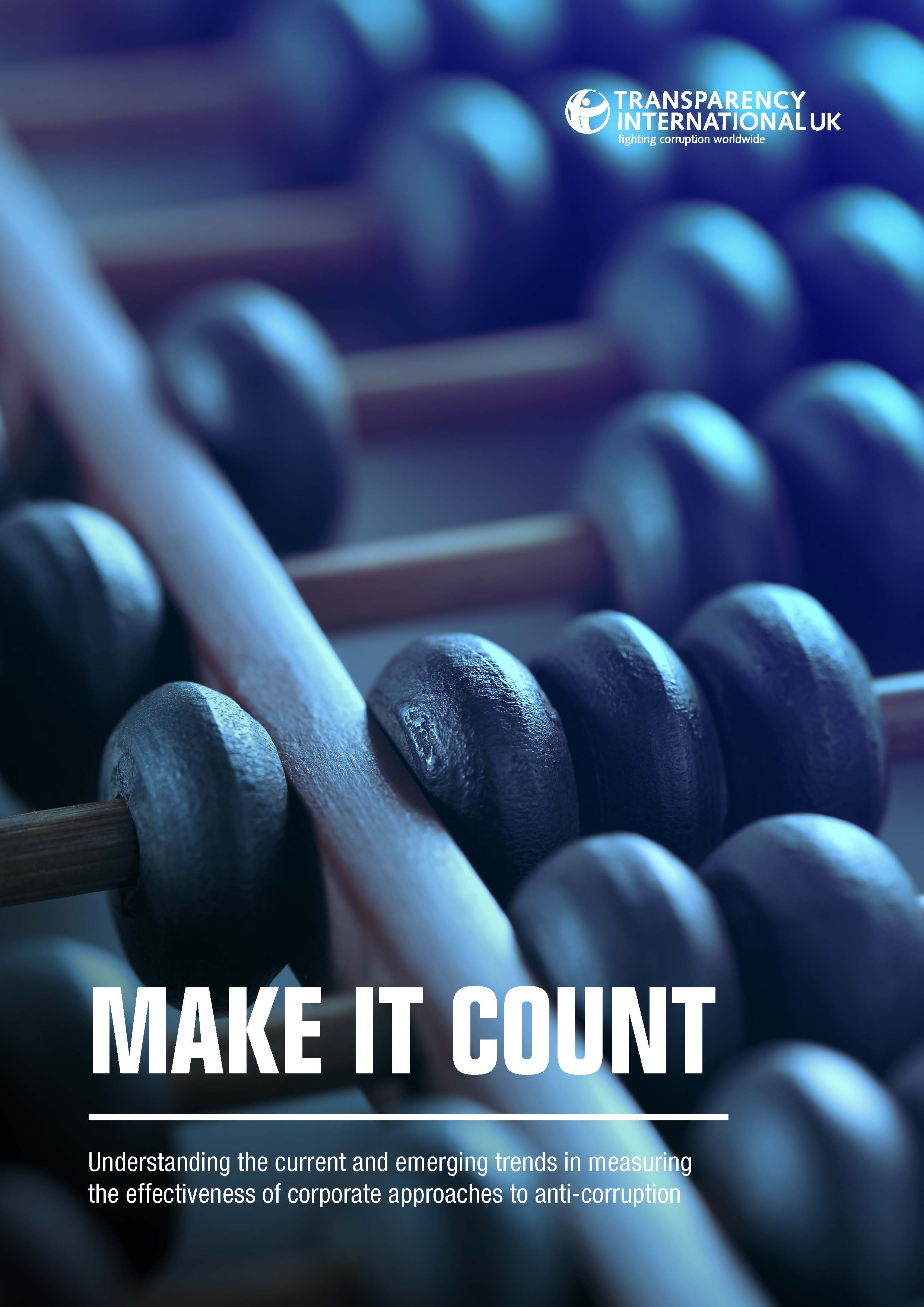 Guidelines, Report
Make It Count: Understanding the current and emerging trends in measuring the effectiveness of corporate approaches to anti-corruption
2021 | Transparency International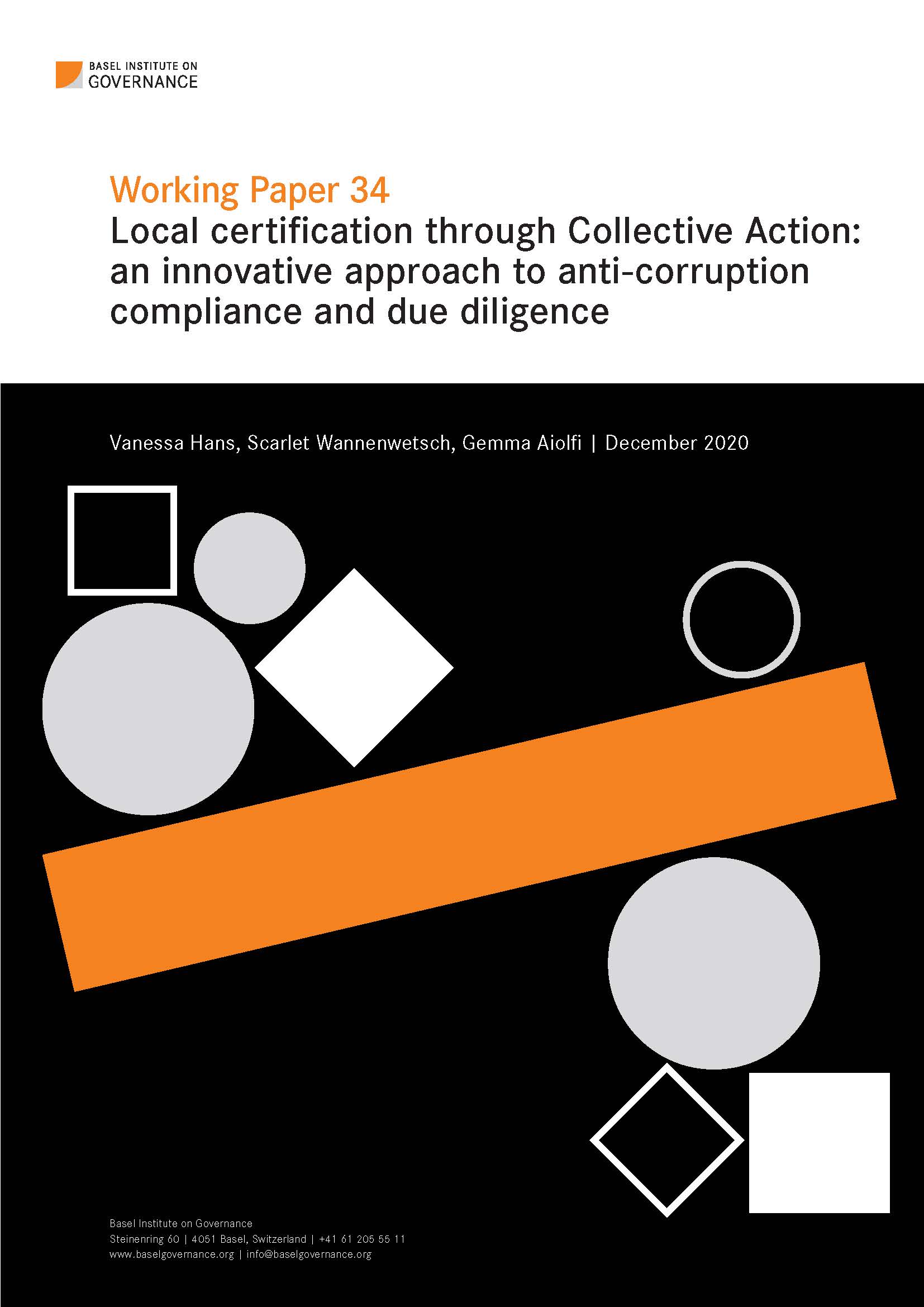 Working paper
Working Paper 34: Local certification through Collective Action: an innovative approach to anti-corruption compliance and due diligence
2021 | Basel Institute on Governance
Vanessa Hans, Scarlet Wannenwetsch, Gemma Aiolfi
certification
due diligence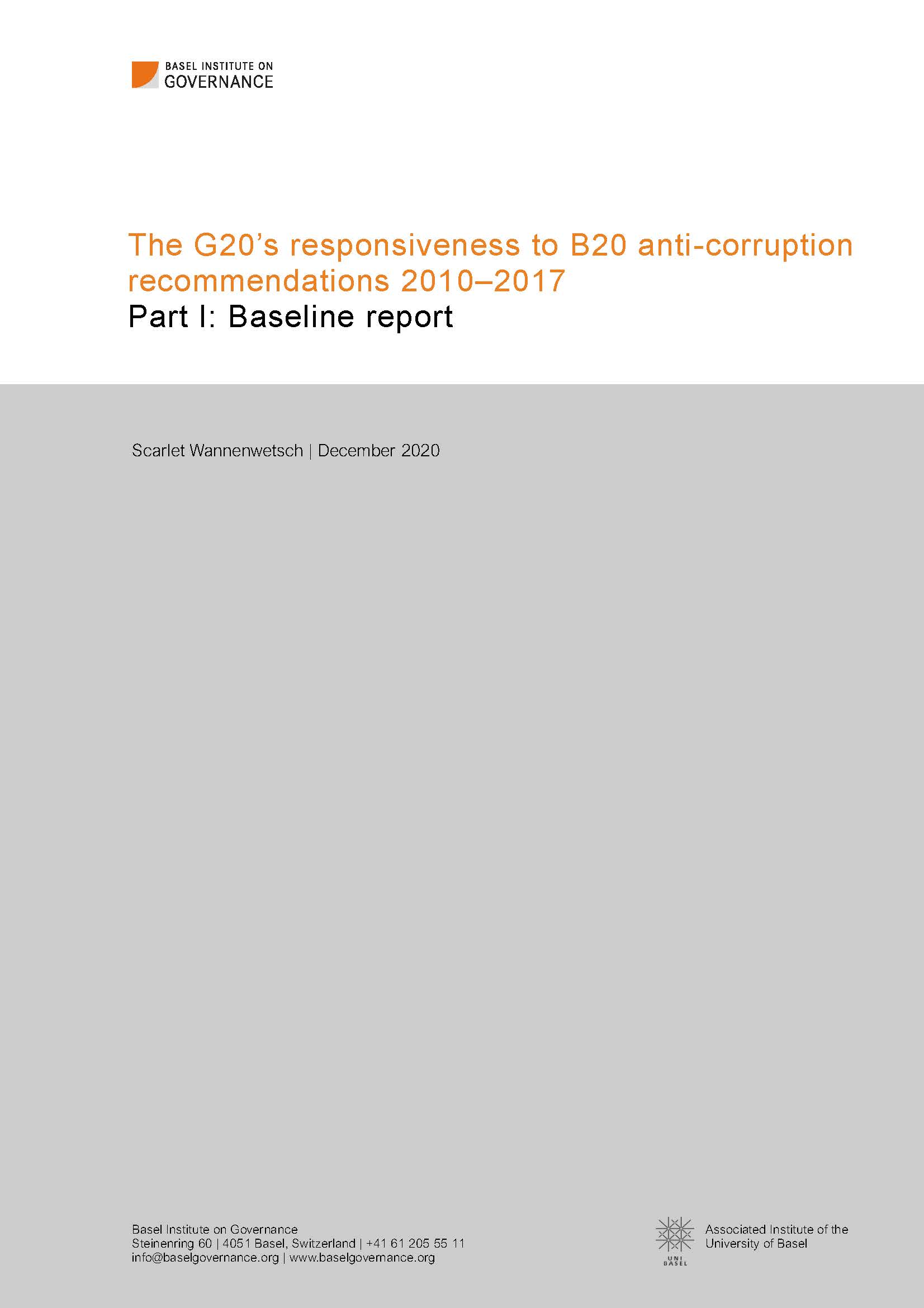 Article, Commissioned study, Report
The G20's responsiveness to B20 anti-corruption recommendations 2010–2017. Part I: Baseline report
2020 | Basel Institute on Governance
Scarlet Wannenwetsch
anti-corruption standards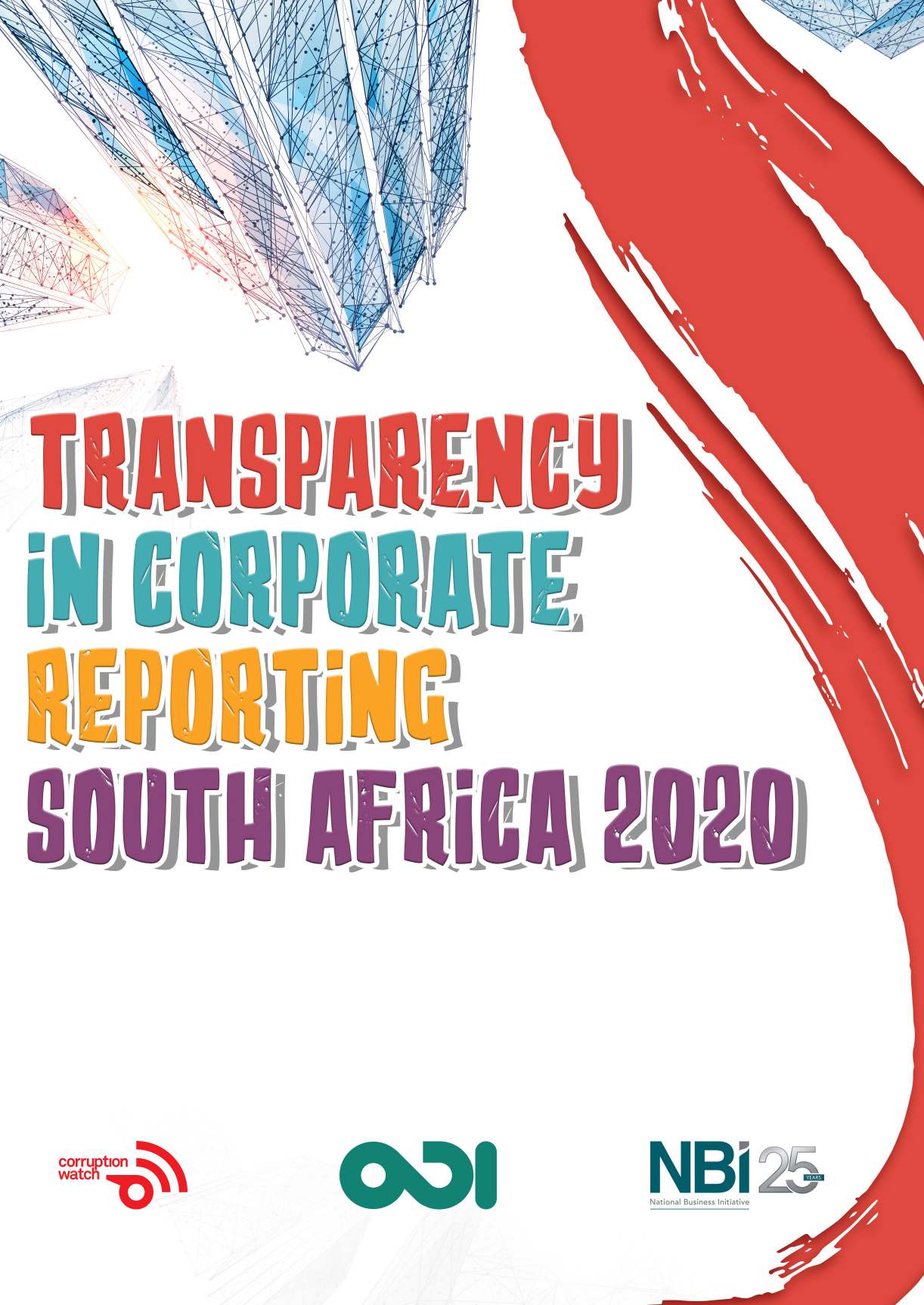 Report
Transparency in Corporate Reporting: South Africa 2020
2020 | Corruption Watch, ODI and the National Business Initiative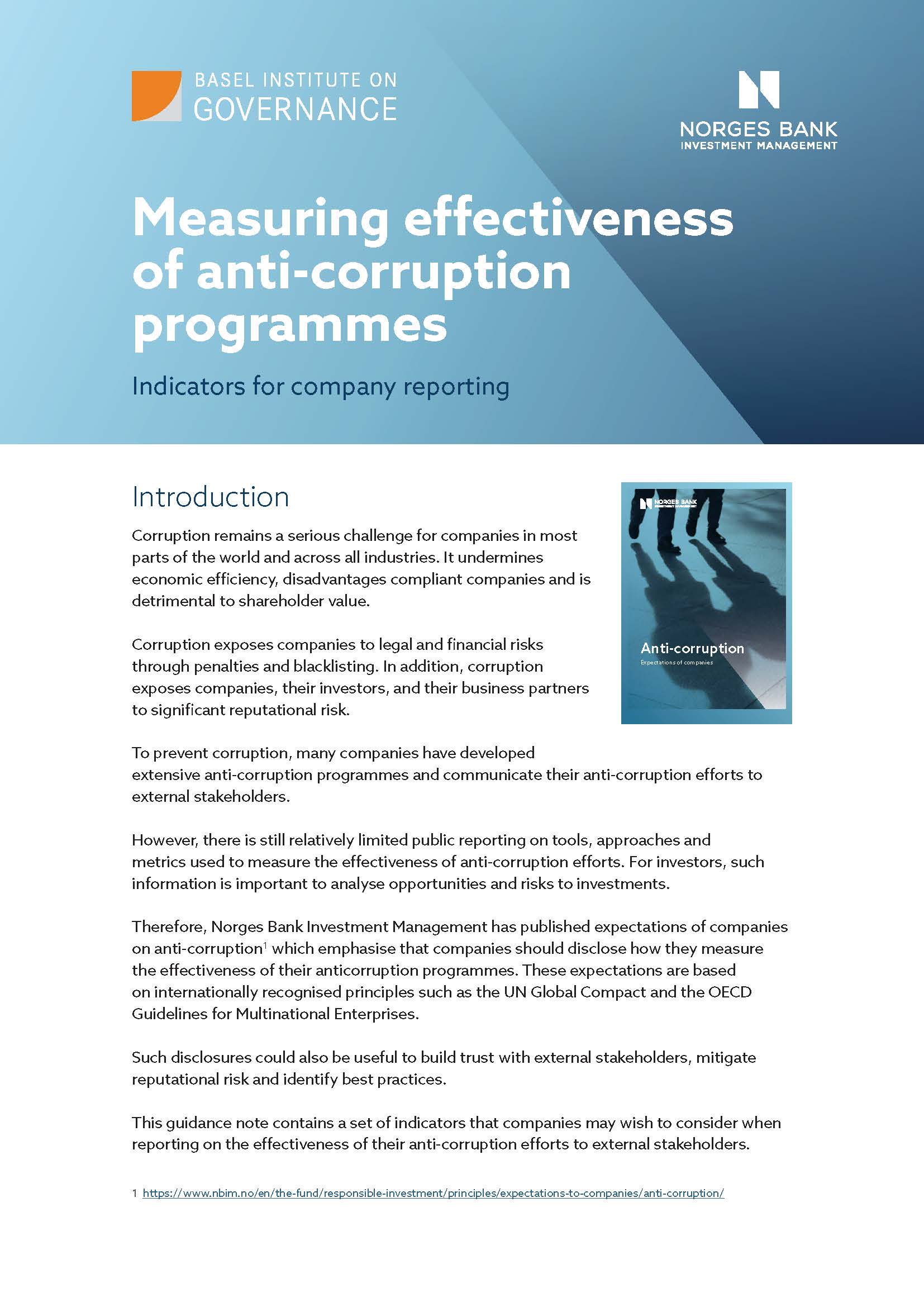 Guidelines
Measuring effectiveness of anti-corruption programmes: Indicators for company reporting
2020 | Norges Bank Investment Management
anti-corruption compliance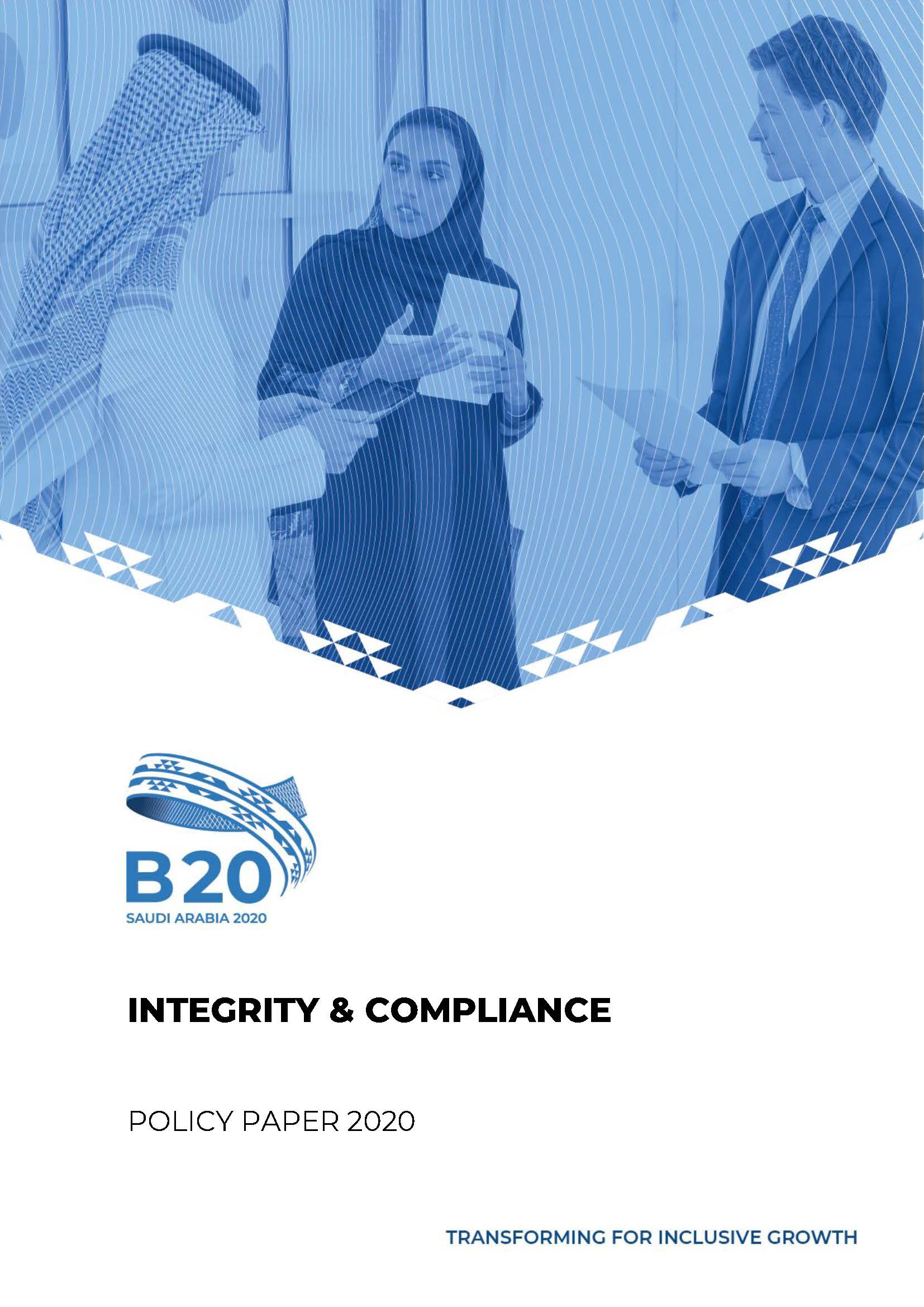 Report
B20 Saudi Arabia Integrity and Compliance Policy Paper 2020
2020 | B20 Saudi Arabia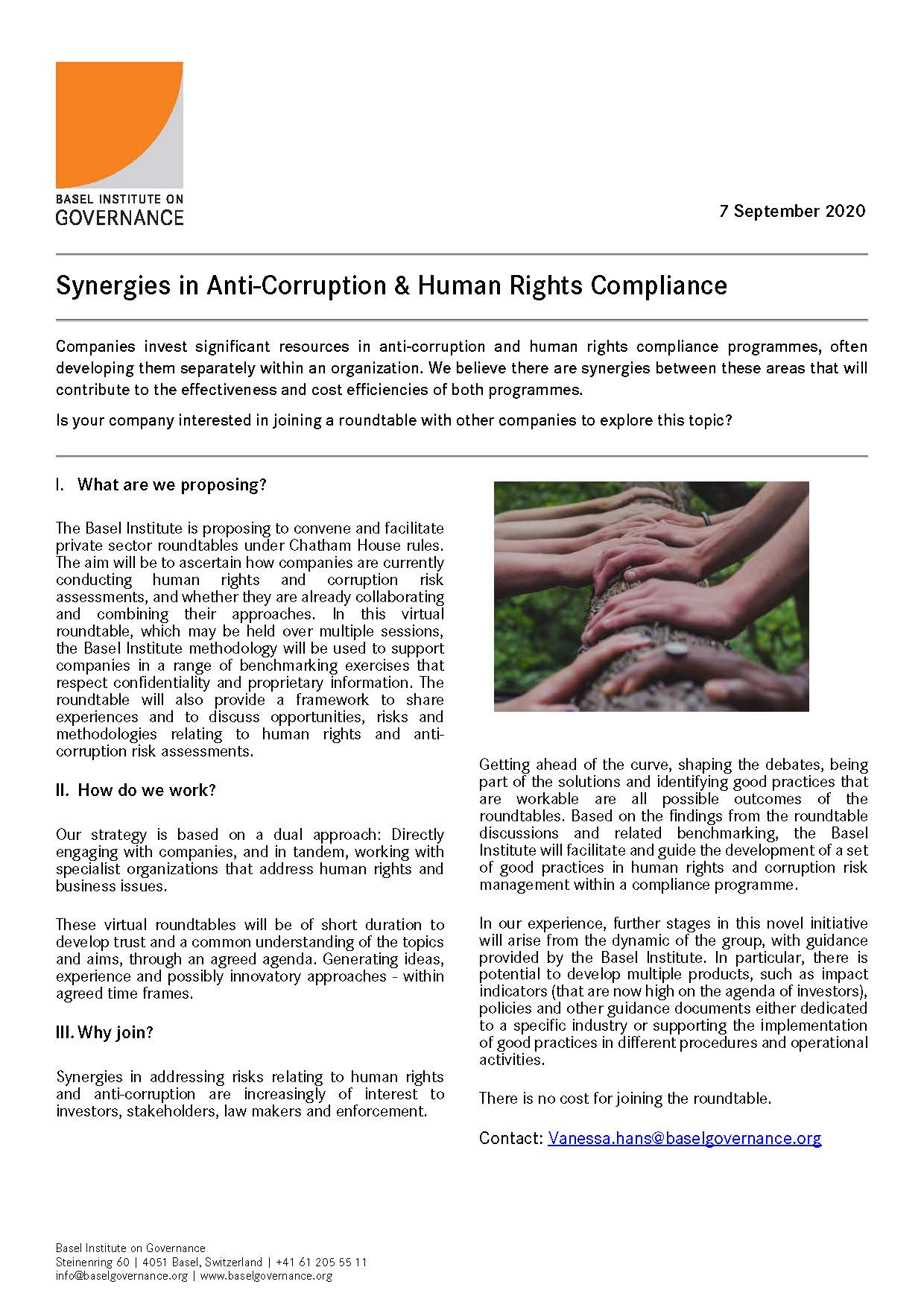 Flyer
Flyer: Synergies in Anti-Corruption & Human Rights Compliance
2020 | Basel Institute on Governance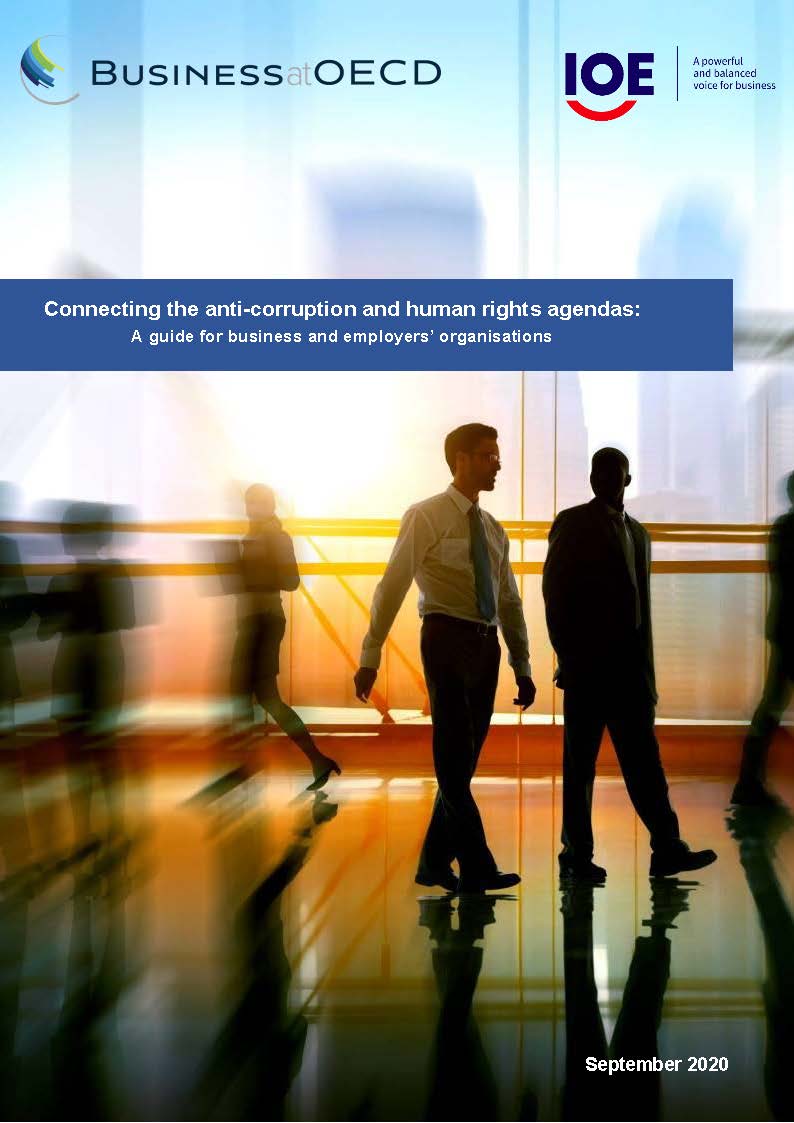 Guidelines, Report
Connecting the anti-corruption and human rights agendas: A guide for business and employers' organisations
2020 | Business at OECD (BIAC); International Organisation of Employers (IOE)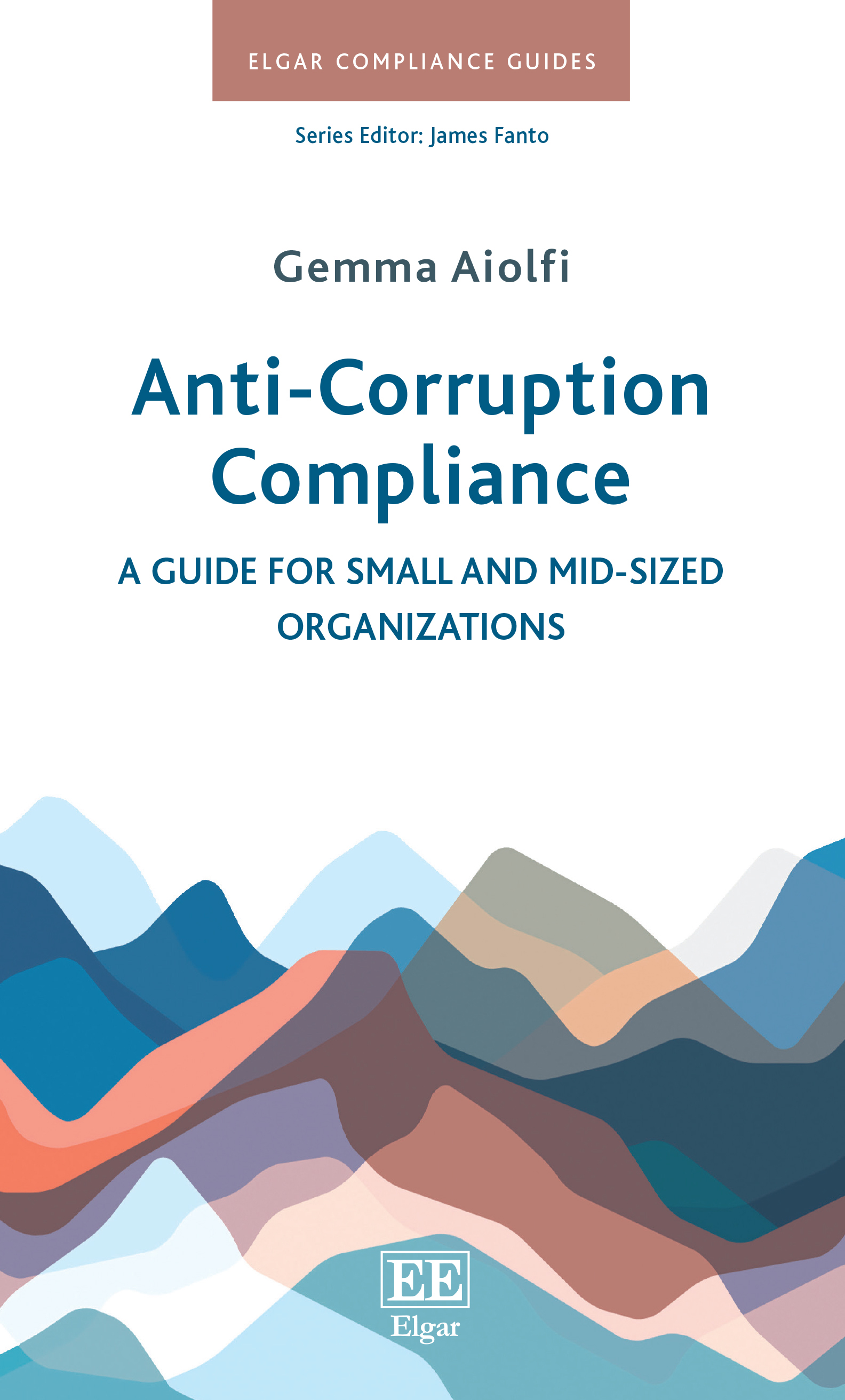 Book
Anti-Corruption Compliance: A Guide for Small and Mid-Sized Organizations
2020 | Edward Elgar Publishing
Gemma Aiolfi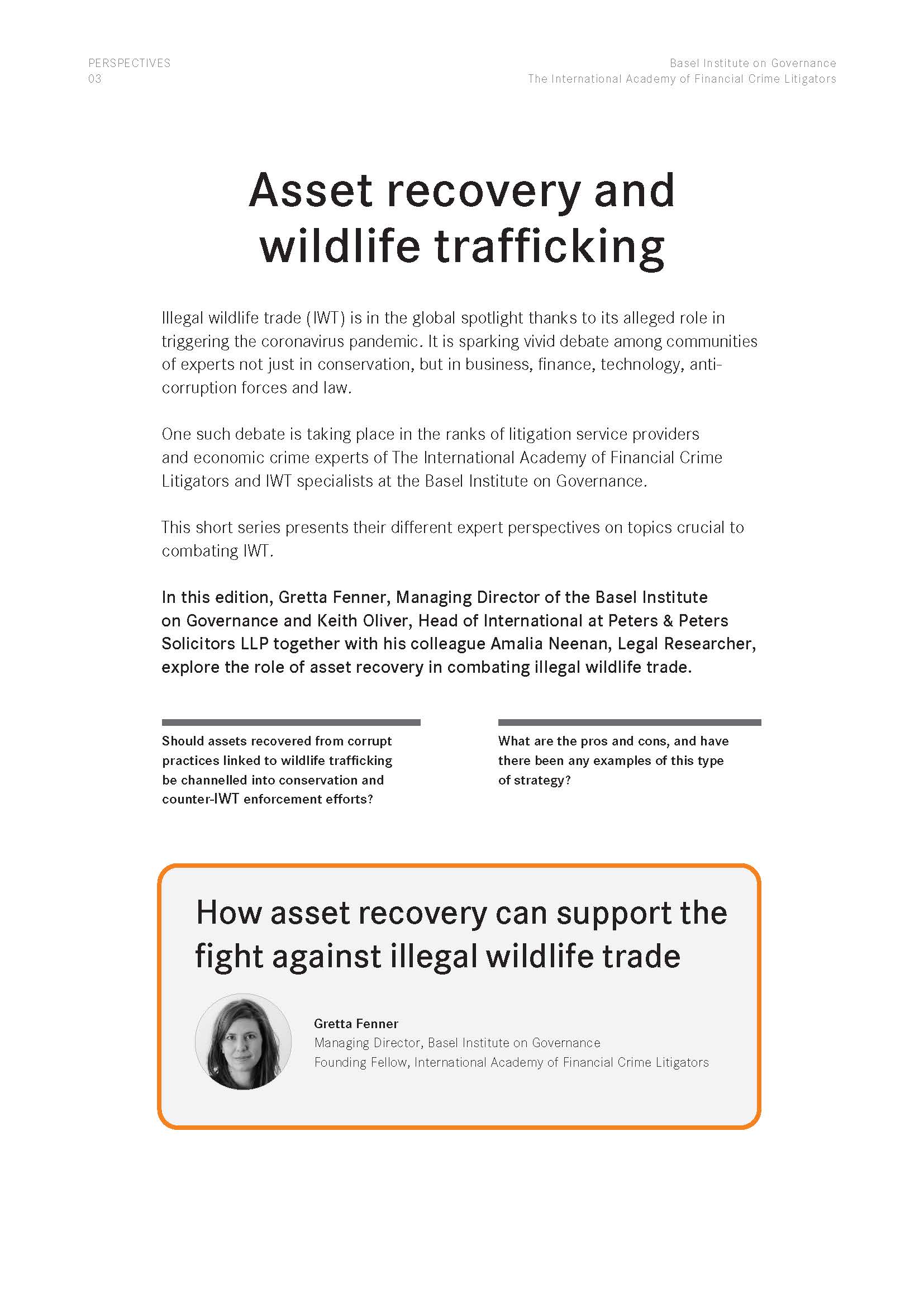 Article
Perspectives 3: Asset recovery and wildlife trafficking
2020 | Basel Institute on Governance; The International Academy of Financial Crime Litigators
Gretta Fenner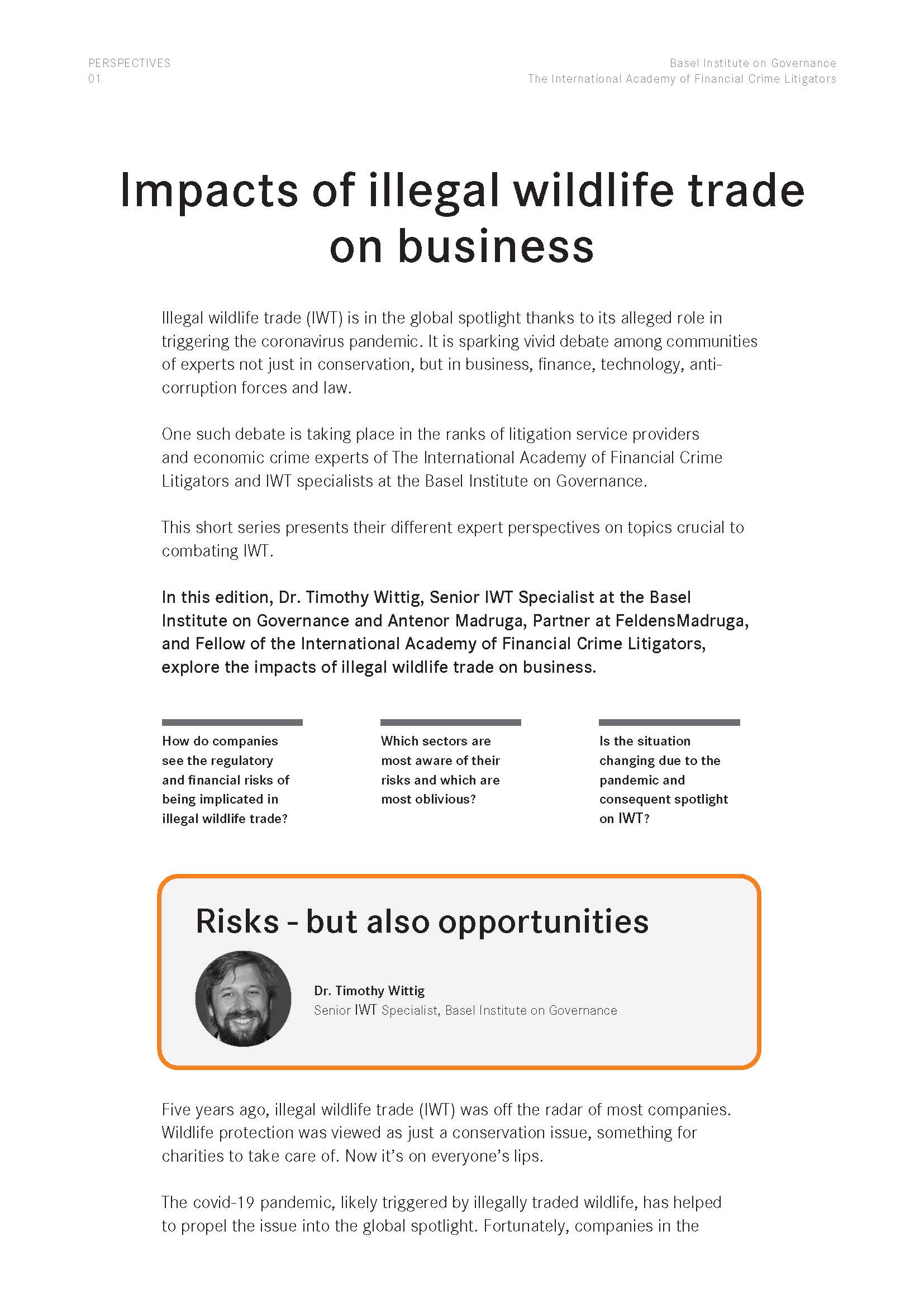 Article
Perspectives 1: Impacts of illegal wildlife trade on business
2020 | Basel Institute on Governance; The International Academy of Financial Crime Litigators
Tim Wittig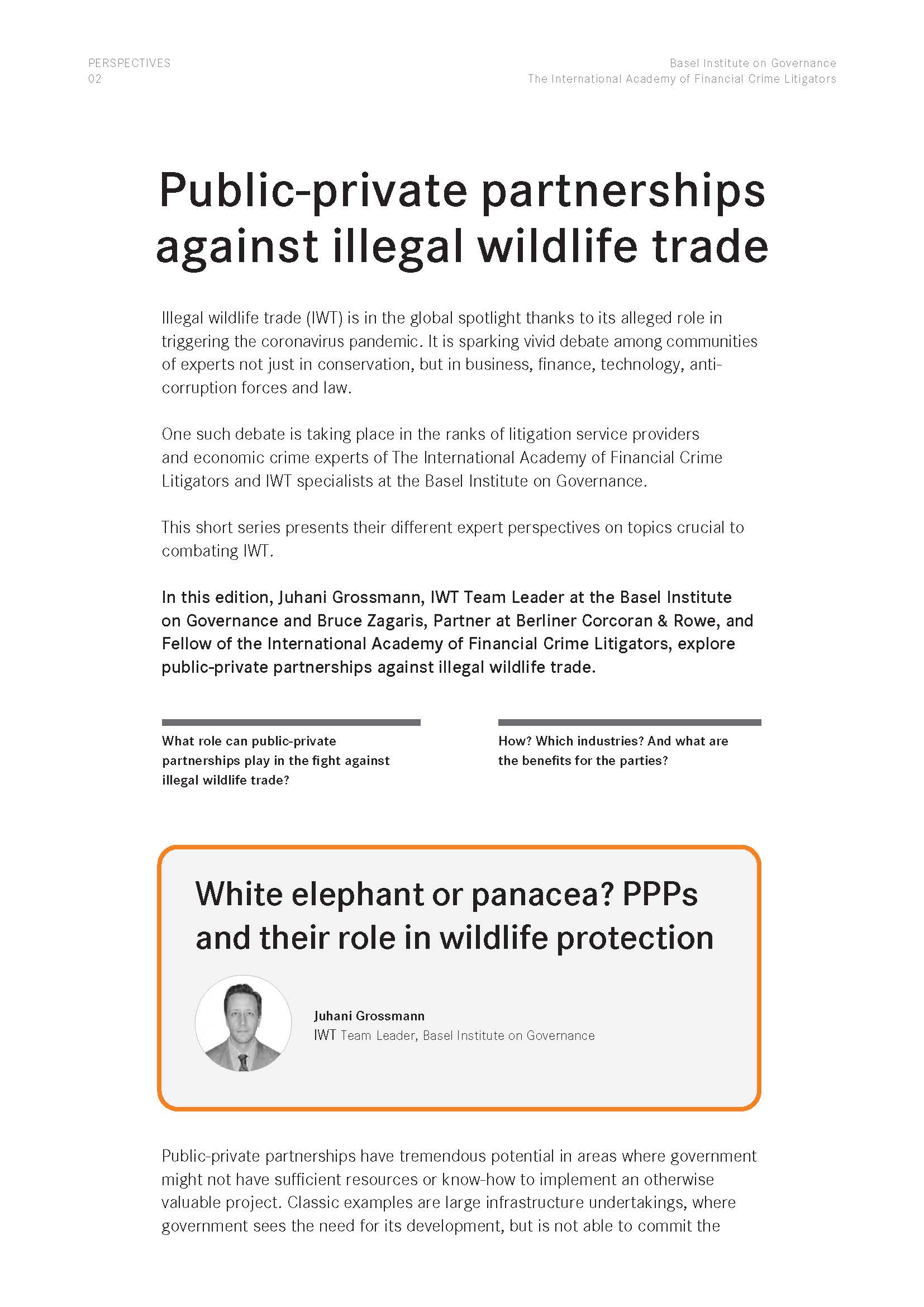 Article
Perspectives 2: The role of public-private partnerships in combating illegal wildlife trade
2020 | Basel Institute on Governance; The International Academy of Financial Crime Litigators
Juhani Grossmann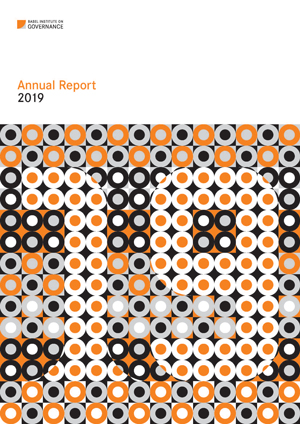 Annual report
Annual Report 2019
2020 | Basel Institute on Governance